Phoenix IT boss Courtley resigns
Phoenix IT Group CEO David Courtley has resigned after just 15 months in charge, the company has revealed
Phoenix IT Group CEO David Courtley has resigned after just 15 months in charge, the company has revealed.
In a brief statement issued to the City this morning, the IT services provider confirmed Courtley had left to pursue other business interests.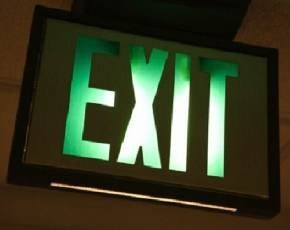 However, it insisted that his departure had nothing to do with the discovery of a £14m black hole in its accounts, which sent Phoenix's stock into a spiral last month.
An unnamed manager at the Leeds office of its midmarket managed services business Servo was suspended as a result of the discovery, which is being investigated by auditors PwC.
Following Courtley's departure, Phoenix has named non-executive chairman Peter Bertram as executive chairman, while CFO Jane Aikman adds the role of COO to her duties, and David Garman becomes senior independent director.
Courtley joined Phoenix in July 2011 from Fujitsu Services, replacing 18-year company veteran Nick Robinson.
During his tenure Courtley embarked on an ambitious project to remake the firm,moving to unify its IT Services and ICM brands and saying he hoped to give Phoenix "a strong platform to grow [the] business by offering a more cohesive range of complementary services".
However so far it has largely been a case of jam tomorrow as the costs associated with the restructuring programme have taken a heavy toll on the group's bottom line.
Phoenix shares opened slightly down immediately after the announcement but at the time of writing had recovered.
---
Image credit: Jupiter Images