Wick Hill adds Imation storage kit to SME offering
Wick Hill has signed on to distribute Imation's RDX removable hard disk storage and DataGuard NAS backup appliances in a nod to exponential growth in SME data storage requirements
Wick Hill has signed on to distribute Imation's RDX removable hard disk storage and DataGuard NAS backup appliances in a nod to the exponential growth in SME data storage requirements.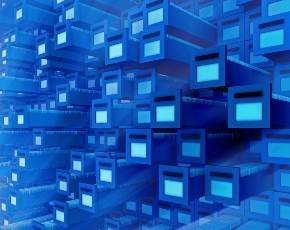 The Surrey-based VAD already sells Imation's mobile security lines but this is the first time it has taken on products to address data backup, archiving and recovery.
Group chairman Ian Kilpatrick explained that as SME storage needs head towards terabytes, Wick Hill wanted to be able to offer products that delivered enterprise-grade quality and expandability but at a more reasonable price point, criteria Imation was able to meet.
"The opportunity for the channel is that a comparably small number of people are selling Imation compared to some of the other products on the market," he said.
"Imation solutions are … easily scalable and offer options for multiple backup layers, as well as cloud storage," added Kilpatrick.
Imation UK sales head Maurice Stewart-Ashley added: "Wick Hill already brings a high level of technical and partner service expertise to [our] mobile security portfolio. The company is perfectly placed to play a significant role in Imation's aggressive scalable storage growth plans."
Read more on Data Protection and Data Backup Services