Ultrabook makers gobble up HDD supplies
A growing appetite for ultrabook PCs is currently helping to boost the hard disk drive (HDD) supply market to record levels, according to analysts at IHS
A growing appetite for ultrabook PCs is currently helping to boost the hard disk drive (HDD) supply market to record levels, according to analysts at IHS.
With the autumn 2011 Thai flooding disaster now worked out of the channel's system, HDD shipments are expected to hit new heights this year, said IHS, which expects to see 524.0m units shifted this year, up 4.3% year-on-year.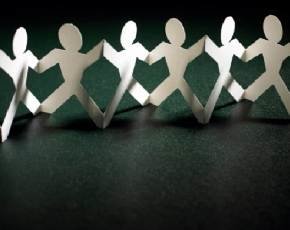 "The consumer and enterprise PC segments … continue to clamour for disk space in order to hold storage-intensive media," commented IHS storage systems analyst Fang Zhang, who spoke of "unremitting" demand for more storage capacity.
IHS expects to see a significant uptick in ultrabook shipments, including hybrid HDD-SSD (solid state) models in the final quarter of the year, with the imminent launch of Windows 8 pushing things along, albeit starting from a low base.
IHS' glowing report backs up research out yesterday from Context, which revealed that in the UK market, ultrabook adoption picked up rapidly during August as average selling prices finally began to tumble, causing corporate buyers to sit up and take notice.
Context claimed that two-thirds of all ultrabook sales in the British market were made into enterprises in August 2012, creating clear signs that the device was proving increasingly popular among business users.
Stats from the London-based channel-watchers suggested that sales grew six times during the period, and prices were down by 21% on January in the 13.3 inch ultrabook segment.
At the start of 2012 the share of ultrabooks compared to notebooks was at a 5% to 95% ratio, but this is now flattening and currently stands at 27% versus 73%.
Context enterprise analyst Senthuran Premakumar said: "While we anticipate the use of iPads and other tablets to grow in corporate environments, we expect ultrabooks to slowly but surely replace laptops as they are increasingly proving to be the perfect business companion: affordable, lightweight, fast and portable."
---
Image credit: Creatas