Du Toit reunites with former boss at Azzurri
Managed communications services provider Azzurri has named channel veteran David Du Toit as its new operations director to soup up the firm's internal processes and boost service quality and value to end-users
Managed communications services provider Azzurri has named channel veteran David Du Toit as its new operations director to soup up the firm's internal processes and boost service quality and value to end-users.
Du Toit will be returning to the UK after a two-year stint at South African Oracle reseller Tatis, having previously occupied the CTO seat at Avaya partner Datapoint alongside current Azzurri CEO Vim Vithaldas.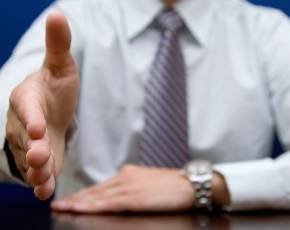 He has also spent time at DiData as director of customer interaction solutions, where he established many of DiData's strategic relationships with key technology providers and comms carriers, and established one of the UK's first fixed to mobile services.
"Azzurri has one of the most impressive customer lists I've seen in the UK ICT sector. I believe it is in this position because of its market-leading offerings across all aspects of the UC spectrum, in enterprise mobility, data, fixed voice and contact centres," said Du Toit.
"This gives me a really broad platform upon which to build and enhance Azzurri's service offerings," he added.
Added Vithaldas: "I'm delighted to be working with David again; his track record of formulating service strategies and his operational and technical management abilities are second to none."
Separately, Azzurri has also announced the addition of VC-backed electrical retailer Comet to its customer list, taking on responsibility for the integration of a 1,500 device mobility estate with its fixed infrastructure, hopefully improving Comet's own customer experience.