Level 3 boosts UK datacentre capacity
Comms services provider Level 3 is adding to its UK enterprise datacentre capacity to support international business requirements.
Comms services provider Level 3 has lifted the wraps on a new enterprise-grade datacentre in Hayes, West London, designed to meet demand from US-based companies looking to grow their global footprints.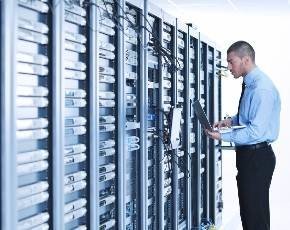 Level 3 claims the new facility - which comes as part of a wider strategy to upgrade and expand its worldwide datacentre capacity and lever growth in the cloud – is ideally placed to support financial services clients, being equidistant between the Chi-X trading platform in Slough and the City, as well as on its primary low-latency route across the Atlantic.
"The new facility is set to service the rapidly growing demand for enterprise-ready datacentre space in London," said Level 3 regional president James Heard.
"Being located on [our] fibre network will provide enterprises and service providers access to data recovery, replication, storage and redundancy," he added.
The facility includes high-power density cabinets and suites and always on security and maintenance support, among other things, said the firm.
Read more on Managed IT Services