Industry insolvencies up by a quarter
Experian's latest Business Insolvency Index for July makes sobering reading for the channel.
Over 70 IT companies went to the wall during July, up just under a quarter compared to this time last year, according to the latest monthly Business Insolvency Index from credit and information services whizzkids Experian.
The sudden spike in IT business failures stood in stark contrast to an improving picture across many other industries.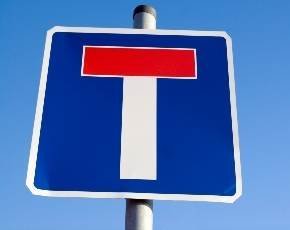 Across the UK sectors as diverse as agriculture, financial services and transport all saw declines in the numbers of businesses going under, adding weight to suggestions that the extent of the double dip recession may yet prove to be not as bad as feared.
However this will be scant comfort to those that have been driven out of business; Experian said 1,776 UK firms gave up the ghost in July, versus 1,962 in July 2011.
The biggest improvements, Experian found, came from larger firms with over 501 employees, and the smaller SMEs, those with headcounts of under 25, where the insolvency rate fell from 0.26% this time last year to 0.19% this year.
Experian Business Information Services UK and Ireland managing director Max Firth said that since the insolvency rate peaked in March this year it has actually remained fairly stable.
"The lack of any real increase is clearly welcome," said Firth. However, he added, the picture was unlikely to improve in the near future.
"The figures continue to underline the importance of good insight into the financial risks associated with insolvencies among both clients and suppliers, and how these issues can affect their business," said Firth.