HP celebrates Itanium server victory
HP could be in line for hefty reparations after a US judge ruled in its favour in its feud with Oracle.
HP could be in line for damages of up to $4bn (£2.4bn) after a US judge ruled in its favour in a long-running battle with Oracle over software support for its Itanium-based servers.
Oracle said last year it would cease to develop and supply its software products for Itanium processors.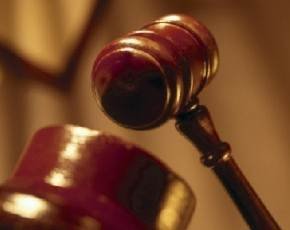 Its decision is also widely thought to have resulted in a recent 19% revenue slump in Itanium server sales at HP's Business Critical Server division, according to Gartner.
HP has now successfully convinced Judge James Kleinberg of the Superior Court of California that Oracle's decision rendered it in breach of contract.
According to our sister title ComputerWeekly.com, the decision hinged on a settlement agreement reached between the two firms following HP's lawsuit against Mark Hurd, its former CEO who jumped ship to Oracle two years ago following an internal scandal.
The companies disagreed on whether or not parts of that agreement amounted to a binding contract over Itanium support, but Kleinberg said that given HP and Oracle had worked happily to support mutual customers since the early 1980s, HP had "every reason" to assume that the settlement was consistent with business as usual.
Oracle will now be obliged to continue to offer its product suite on Itanium platforms without charge to HP until such time as HP decides to kill off the platform itself.
In this case the term product suite means any Oracle software products that were offered on HP Itanium servers at the time of the Hurd settlement in September 2010, including any new releases, versions or updates.
HP hailed "a tremendous win for HP and its customers" adding: "We expect Oracle to comply with its contractual obligation as ordered by the Court."
Oracle was quick to hit back, saying: "Oracle made an engineering decision to stop future software development on the Itanium chip. We made the decision as we became convinced that Itanium was approaching its end of life and we explained our rationale to customers. Nothing in the court's preliminary opinion changes that fact."
It now has just over a fortnight to appeal against the judge's ruling.
Read more on Enterprise Resource Management (ERP) Services