Education contracts deliver again for Corero
Corero has said its strategy in the security sector is clearly paying off, but its DDoS business still grew at a slower rate than its software unit.
Network security and business software provider Corero has turned in a six month trading statement showing its strategy in the security sector is clearly paying off, but remains slightly behind its Business Systems software unit in terms of growth.
While Corero Network Security grew sales order intake by 18% to $6.7m (£4.2m) during the first six months of 2012 with 41 new customers spending an average of $52,000 apiece, Corero Business Systems saw sales orders increase by 19% to $4.7m (£3m), and booked 143 new academy and school customers in the period, with its relationship with outsourcer Serco proving particularly profitable.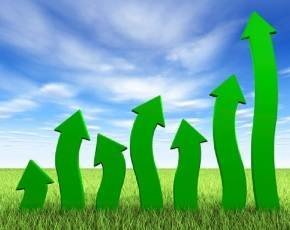 While the group remains focused on its security business as its top priority, saying it will continue to "leverage both its industry leading DDoS and intrusion prevention technology into a compelling solution for the corporate and service provider market", Corero also sent clear signals that it means to continue to push the Business Systems unit for as long as it remains worthwhile.
Earlier this year speculation gathered that it would look to sell the unit, which the group previously described as "legacy" but COO Antony Miller today appeared to confirm a change of heart, saying "we are pleased to report ongoing growth in both our core businesses".
Said Miller: "CBS enjoyed another period of strong growth from new customer wins through direct and partner sales efforts. The business continues to invest in its two key software products - Resource Financials & HR and Resource EMS.
"The Board is confident that both businesses will deliver strong medium-term growth, giving us visibility of a path to Group profitability," he continued.
Turning to the security business, Miller added: "Feedback from channel partners and customers, and industry analyst research, coupled with the significant threat from the increasing volume and sophistication of DDoS cyberattacks, gives us confidence that the CNS "First Line of Defence" positioning will provide stronger revenue growth prospects.""
Corero expects to produce full interim results for the period in early September. Note also that the group has now elected to report its results in US Dollars as opposed to Sterling.
Read more on Enterprise Resource Management (ERP) Services