Motorola puts emphasis on apps as VAR programme hits UK
Motorola Solutions has been talking up the potential of application provision and development as its long-awaited Partner Empower reseller programme goes live across EMEA.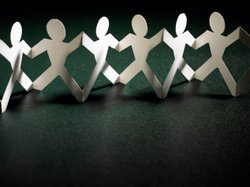 Motorola Solutions has been talking up the potential of appplication provision and development as its long-awaited PartnerEmpower reseller programme goes live across EMEA.
Thousands of partners of Motorola's Mobile Solutions and Wireless Network Solutions (WNS) divisions began the transition into the programme - which has been well over 18 months in the making - on 2 April.
Motorola Solutions, which split from its Mobility wing - now part of the Google empire - in a velvet divorce last year, wants to make life easier for itself by bringing together the three disparate programmes from its Mobile, Wireless and Radio units in a unified framework.
Speaking to MicroScope, Motorola Solutions MSSI vice president of EMEA Channels and Solutions, Richard Hudson, said the new programme would lay foundations for stronger growth, and increase the brand's leverage in the market.
The new programme includes a new distribution structure - although the existing line-up of Avnet, Ingram Micro and ScanSource remains - revamped pricing, and new incentive and training programmes among other things.
Hudson said the programme's lengthy gestation was partly down to a desire to get things right first time, but also reflected major internal changes at Motorola, including a new ERP implementation.
For the time being, PartnerEmpower has been split into two separate tracks or communities - more are to come this year - dubbed VAR Partner and Application Partner, with three competency- and revenue-based tiers sitting within each track.
Hudson said the inclusion of a dedicated track for software from the off reflected Motorola's own transition into a solutions-oriented business.
"At the end of the day we sell kit to the commerical sector and they are buying solutions to their problems, with consist of both hardware and software," he said. "We're seeing different apps driving different aspects of peoples' business, so we've launched this track to allow partners to be recognised in the market for their expertise."
App partners could range from small ISVs and network resellers eager to differentiate themselves in a crowded market, all the way through to large software players, and even hardware providers, said Hudson, who estimated that out of 3,000 partners reselling Motorola in EMEA, about 500 were software specialists.
Image courtesy: Creatas
Read more on Network Infrastructure Solutions and Services