Fraud costs double previous estimates at £30bn
Fraud in the UK is more than twice previous estimates, the National Fraud Agency (NFA) says. The true cost of fraud is closer to £30bn, more than double the previous best guess of £13.9bn in 2007 by the Association of Chief Police Constables, the NFA said in a statement.
Fraud in the UKis more than twice previous estimates, the National FraudAgency (NFA) says.
The true cost of fraud is closer to £30bn, more than double the previous bestguess of £13.9bn in 2007 by the Association of Chief Police Constables, theNFA said in a statement.


Download this free guide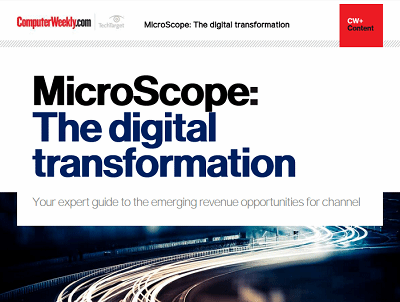 Emerging revenue opportunities for the channel with digital transformation
Digital transformation is a phrase that means many things to many people but for it to have any real relevance to the channel then it needs to mean a chance to make money. This guide will share some of the recent developments in the channel and the latest thoughts about the issue.
By submitting your personal information, you agree that TechTarget and its partners may contact you regarding relevant content, products and special offers.
You also agree that your personal information may be transferred and processed in the United States, and that you have read and agree to the Terms of Use and the Privacy Policy.
Even so,this is likely to underestimate the total due to "patchy" data onprivate sector and individual losses, it said.
The new higher figure is the result of the NFA collating previouslyunpublished fraud loss figures, and making its own estimates for sectors wherefraud data was unavailable, it said.
The public sector accounted for 58% of the total figure, the private sector31%, and fraud against individuals 12%, it said.
Most money was lost to tax fraud, estimated at £15.2bn - or about 3% oftotal tax liabilities. Losses at the Department of Work & Pensions were£1.1bn - or 0.8% of total benefit expenditure.
In the private sector, the financial services industry lost some £3.8bn tofraudsters. Another £1bn went in mortgage fraud and over £2bn in insurancefraud.

Fraud in plastic cards, online banking and cheques made up most of therest. Credit and debit card fraudtotalled 0.1% of plastic transactions, the NFA said.
The consumer goods and manufacturing industry lost £1.3bn and £1bnrespectively, while the technology, media and telecommunications industry hadlosses of £948m, it said.
Consumers lost some £3.5bn, mainly in mass-marketing or phishing frauds suchas fake share sales and lottery and loan scams, it said.
ACPO lead for Economic Crime, Commissioner Mike Bowron of the City of London Police, said:"We always believed that the true cost of fraud could be much higher thanprevious estimates."
A spokeswoman for trade association UK Payments confirmed the NFA'sestimates of card-based fraud, saying the total lost was less than £1bn. Sheexpected the latest figures, due in March, to reveal a further decline in totallosses, but a shift in tactics by fraudsters.
She said chip and pin technology had shrunk card fraud dramatically for UK cardholders both in the UK andoverseas. But there was a rise in transactions involving non-chip and pincards, especially those issued in the US.
She added that consumers' losses were repaid by the banks, but consumersremained vulnerable and liable to money market frauds and online scams such asappeals for donations for disaster relief.
"Fraudsters often donate money to genuine appeals as a way of testingthat a stolen card is still valid," she said.
Read more on Finance and Credit