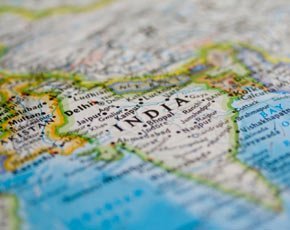 In this Wipro supplier profile you will find a special nine page report from Computer Weekly analysing the challenges facing Wipro, along with figures about its financial performance, the services it offers, its place in the market and what the future may hold for the supplier.
You will also find up to date news and tips on Wipro in addition to further Wipro resources and whitepapers from TechTarget's research library.
Overview of Wipro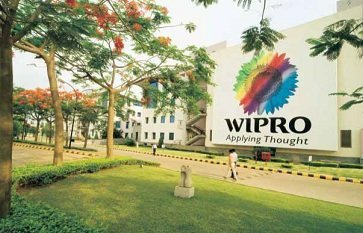 Wipro Technologies is a global computer services company and India's number three outsourcing company. It provides IT services, software solutions and research and development services in the areas of hardware and software design to companies and governments worldwide.
The company – headquartered in Bangalore, the hub of India's outsourcing industry – has more than 130,000 employees. Revenues from IT services for the year to 31 March 2012 were $5.9bn (£3.8bn), an increase of 13.4% from the previous year.
Wipro derives 52% of its revenues from the US and 28% from Europe, where it has about 5,800 employees. In April, Wipro unsettled investors when it predicted that growth would be weaker than expected, as companies in Western markets cut IT spending because of recession and the crisis in the euro zone. Wipro is focusing on three technologies (data analytics, multichannel technology and cloud computing), which it believes have good potential for growth.
Like rivals Infosys, and Tata Consultancy Services, wants to maintain its outsourcing business while expanding its consultancy services and selling more of its own software. UK clients include Morrisons, Thames Water and Premier Foods. Wipro's consulting business is small (it accounted for 3% of IT services revenues in the year ended 31 March 2012), but has good potential, according to analysts.
To compete with rivals such as Accenture and IBM, Wipro needs to win more big contracts. Most of its contracts are small (475 of its customers spend less than $1m each year on Wipro). Only seven spend more than $100m with Wipro.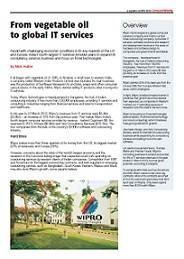 This special nine-page report from Computer Weekly analyses the challenges facing Wipro, its financial performance, the services it offers, its place in the IT market and its future strategy. Packed with graphs and diagrams, the report is essential reading for any organisation already working with, or thinking of working with, Wipro.
See all research from ComputerWeekly.com
Key Facts about Wipro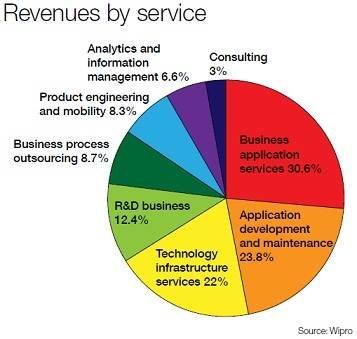 • Revenues for IT services: $5.9bn (£3.8bn) for year to 31 March 2012, up 13% on the previous year.
• Employees: 130,000.
• Main markets: US (52% of revenues), Europe (28%).
UK offices
• Wipro Technologies
3rd Floor, Kings Court,
185 Kings Road, Reading RG1 4EX

• Wipro Technologies
West Wing Level 2,
3 Sheldon Square, London W2 6PS

• Wipro UK Limited
Hemel One, First Floor,
Building 1, Boundary Way,
Hemel Hempstead HP2 7YU

• Wipro UK Limited
Campus 1, Bridge of Don,
Balgownie Road,
Aberdeen AB22 8GT

• Wipro UK Limited
5 Redwood Place,
Peel Park Business Centre,
Ground Floor West Wing,
East Kilbride G74 5PB
Wipro key customers
• Diversey

• Morrisons

• Premier Foods

• TalkTalk

• Thames Water
Wipro products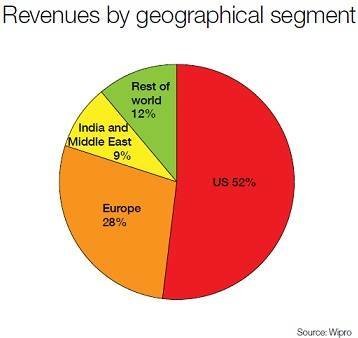 Wipro enterprise desktops including Genuine Windows 7 Professional (Intel G41 Chipset Platform, Pentium Dual Core).
• Notebooks (including Aero Ultra).
• Datacentre systems (servers and server platforms).
• Enterprise mobility (mobile devices, barcode scanning/printing, RFID for quicker data collection and updates).
Read more Wipro case studies
Wipro case study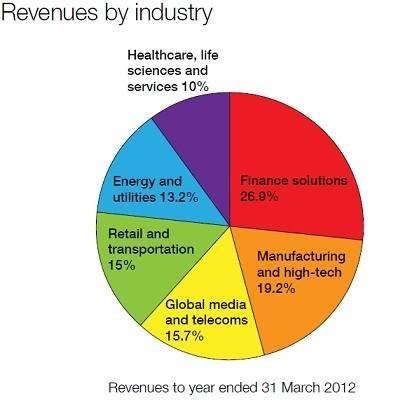 Morrisons, the UK's fourth largest supermarket, is using Wipro to help it replace its IT in a £310m project that is expected to generate £100m of annual savings when it is completed by 2014.
The six-year project includes the phased implementation of a full Oracle retail merchandising suite, planning and stores applications, as well as the Oracle e-Business Suite, which covers manufacturing, finance, human resources and payroll.
Morrisons chose Wipro as a technology adviser because of the company's knowledge of retail systems. During the planning phase, Wipro led teams specialising in business intelligence technology and data warehouses and acted as the link between technical and business teams on the project.
A new financial system, which automated and simplified business tasks, saved Morrisons £7m in the first year it was rolled out. The retailer's warehouses are also more efficient. Morrisons is using technology to track the movement of every product, helping it to cut stock levels and reduce working capital.
"What really stood out was the flexibility that Wipro demonstrated," says Phil Goodwin, Morrisons' programme director. "We wanted a contract that would enable us to work in partnership together, as things change in terms of the business priorities and activities on the programme. Wipro showed an incredible amount of flexibility as far as that was concerned."
More about Wipro case studies
Key executives at Wipro
• Azim H Premji, founder and chairman
Premji has led Wipro since the late 1960s. In 2007, Business Week listed him among the top 30 entrepreneurs in world history.
• TK Kurien (TK), CEO, IT business and executive director
Before taking over as CEO of the IT business, in February 2011, TK was president of Wipro's recently launched Eco Energy business. Before joining Wipro, TK was managing director of GE X-Ray.
• Suresh C Senapaty, executive director and chief finance officer
Senapaty was previously vice president of finance at Wipro Infotech. He played a key role in Wipro's listing on the New York Stock Exchange in 2000.