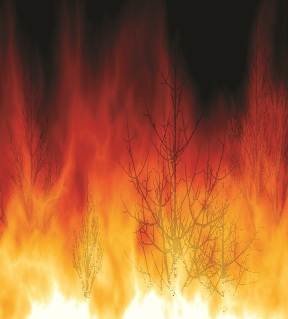 Networking has come out of the shadows in recent years. With more mobile devices than ever, cloud computing taking hold and highly virtualised data centre environments, it is no longer about dumb pipes or the plumbing in the background, but a key feature to modern tech deployments.
But, with great power comes great responsibility, and as much as networks have never been as important as they are now, keeping those networks secure is top priority.
The term firewall has been used for many years as something to keep the bad guys out of the corporate network and keeping your data safe. Now, the phrase on the lips of networking professionals is Next Generation Firewalls, where the safety of the application is king.
In this guide, we give you the definition of a Next Generation Firewall, tell you about the big players involved and try to cut through the hype of the phrase that is becoming common place in data centre conversations.
What is a next generation firewall?
The history of the Next Generation Firewall
Find out how next-generation firewalls were developed and what protection they provide businesses.
How to address the challenges of the Next Generation Firewall
Find out top tips on installing and maintaining a next-generation firewall.
More on next generation firewalls from TechTarget
The big players in Next Generation Firewalls
We provide a run-down of the top names in the Next Generation Firewall market and what they offer
Going deeper into Next Generation Firewalls
Our experts at Search Security get into the finer technical details of Next Generation Networking
Next generation firewalls becomes the convention
Fear of the unknown is falling away as Next Generation Firewalls enter mainstream adoption
Can Next Generation Firewalls tackle Web 2.0 threats?
Can applications from the Web 2.0 era be truly protected by Next Generation Firewalls?
Is 'Next Generation Firewall' a name without substance?
Does the term Next Generation Firewall mean anything new or is it just marketing speak for repackaged security? We take a look.
Firewall videos from the TechTarget library
More from SearchNetworking.com