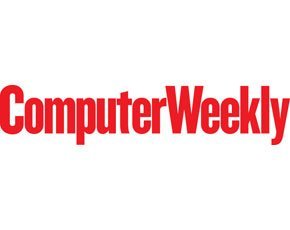 Here we have put together a full review of 2012 for you. Read the top 10 articles from a full range of different topic areas and see what topped the lists for last year.
For all of 2012's hot topics see below for our 2012: A review of the year.
Security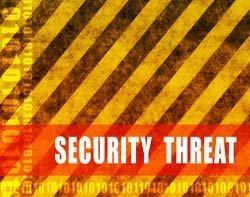 Top 10 cyber crime stories of 2012
Cyber crime has continued to become more professional in 2012, with the barriers to entry becoming ever lower with the emergence of increasingly powerful toolkits and exploits for sale online. In the past year, cyber criminals have used increasingly powerful and targeted attacks to steal information ranging from credit card details and other personal information to intellectual property. Here are 10 articles that illustrate some of the major trends in cyber crime in 2012.
Top 10 IT security stories of 2012
Enterprise IT security professionals faced increasingly sophisticated, stealthy and dynamic threats in 2012, but numerous surveys revealed that knowledge and understanding of the latest attack techniques are lacking in many organisations. Find out what the top 10 IT security stories were for 2012.
Networking
Top 10 networking stories of 2012
We give a rundown of the top 10 stories in the networking industry throughout 2012.
Explore the top 10 tips on UC solutions from 2012
Before you look to the future of unified communications, take this opportunity to review our top 10 tips on UC solutions of 2012.
Top 10 mobile stories from 2012
Undoubtedly 2012 has been another big year for mobile. From high-profile launches to security scares, from hot tablets entering the enterprise to huge players trailing with their tails between their legs, mobile is certainly the direction in which companies are moving. See the top 10 mobile stories of 2012.
Government, finance and the retail sector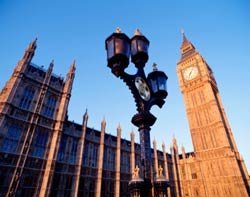 Top 10 retail IT stories of 2012
Retailers have had another rocky year with more high street closures piling up, while online spend continued to enjoy double digit growth. As consumer spending remained stagnant, companies looked to their digital channels to bolster sales. Here are the top ten stories for IT in retail for 2012.
Top 10 financial services IT stories in 2012
The industry that you expect to hit the IT headlines on a regular basis has not let us down in the last 12 months, despite continued tough market conditions. Find out the top 10 financial services IT stories of 2012.
Top 10 public sector IT stories of 2012
Big moves were made to try and reform the way government does IT this year, with the long-awaited release of public sector open standard principles to enable greater system interoperability, and the launch of the single domain website Gov.uk
Storage
Top 10 virtualisation and storage stories of 2012
Virtualisation has had a huge impact on the world of storage. These 10 articles from 2012 chart the effects on storage products and best practices in storage for virtualisation 2012.
Business software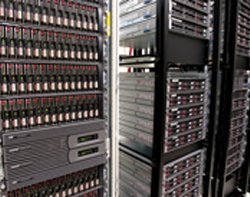 Top 10 business software articles of 2012
The main thrust in enterprise systems this year has been the introduction of Windows 8 as the new Windows client OS. Windows 8 introduces WinRT, a new programming model for Windows software development, as well as a new way of thinking. Find out the top 10 business software articles of 2012.
Top 10 business applications stories of 2012
The nexus between information and applications has been the hot area in enterprise software in 2012. Find out other hot areas with these top 10 business applications articles of last year.
Top 10 information management stories of 2012
Big data dominates, but master data management, data quality and data visualisation feature throughout 2012. Read the top 10 information management stories of 2012.
Top 10 SAP versus Oracle showdowns of 2012
There's no love lost between the executives at SAP and Oracle. They continuously battle over their competing software products and gloat over stealing each other's customers. Find out what the top 10 SAP versus Oracle showdowns were during 2012.
Top 10 Windows tips of 2012
2012 was an interesting year for desktop admins. With a flood of new and highly hyped products from Microsoft entering the market, there were a lot of Windows tips to keep up with. From Windows 8 and Office 2013 to Windows Store apps read here for the top 10 Windows tips of 2012.
IT education, skills and Women in IT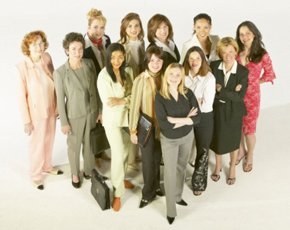 Top 10 women in IT stories of 2012
The challenge of attracting more women in to the technology sector has been an issue for some time now, but 2012 saw some interesting steps forward in the gender equality debate. Here are some the biggest and most interesting women in IT stories to come out of 2012.
Top 10 IT skills stories of 2012
This year has seen some major announcements that have shaken, and occasionally angered, academics and the education community. See all the news with this these top 10 IT skills stories of 2012.
Cloud computing, data centre and virtualisation
Top 10 cloud computing stories of 2012
2012 was the year cloud computing hit the mainstream. More users started adopting cloud-based services and vendors intensified competition. View the top 10 cloud computing stories of 2012.
Top 10 VDI news stories of 2012
This year saw more growth in the VDI market as desktop virtualisation collided with mobility and the cloud. Read the top 10 VDI news stories of 2012.
Top 10 data centre trends of 2012
IT pros must revise or update plans to accommodate a suite of emerging technologies in 2013 and beyond. Here are 10 data centre trends to watch.
Top 10 virtual and remote desktop tips of 2012
VDI administrators have lots to deal with nowadays: remote desktop connections, mobile devices, new virtualisation tools -- not to mention desktop. Read these top 10 for virtual and remote desktop from 2012.
Consumerisation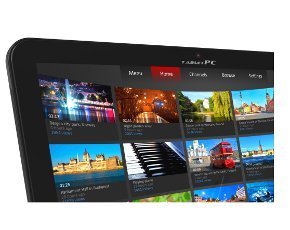 Top 10 personal computing articles of 2012
The year 2012 will go down in history as the year when people voted with their wallets and decided that tablets are good enough for work. The success of tablets has driven people to bring their own devices to work. Read the top 10 personal computing articles of 2012.
Top 10 gadget reviews of 2012
Inspect-a-Gadget has been busy reviewing and commenting on a wide range of gadgets over the past 12 months and it has definitely been another big year in the world of technology. Read our top 10 gadget reviews of 2012.
Top 10 consumerisation of IT news stories of 2012
The consumerisation of IT took off in 2012, making end users more productive, IT administrators more concerned and major vendors more uncertain about their future. Find out what the top 10 consumerisation IT stories of 2012 were.
Outsourcing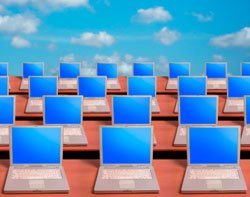 Top 10 IT outsourcing stories of 2012
Research into the UK outsourcing sector in 2010 found that 7.4% of the UK's total production came from outsourcing, and about a third of that – some £38.7bn – was IT outsourcing. It is a sector that adapts to market conditions and reshapes itself. Here we reveal the top 10 IT outsourcing stories of 2012.
More from Computer Weekly
Top 10 CIO interviews of 2012
The top IT leaders in the UK talked to Computer Weekly throughout 2012 to share their opinions and experiences of modern technology leadership and transforming business and government through IT innovation. Their views are valuable not only for fellow chief information officers (CIOs), but also any aspiring IT professional looking to develop their career opportunities. Here are our top 10 CIO interviews of the year.
Top 10 supplier profiles of 2012
Download Computer Weekly's Top 10 Supplier Profiles of 2012.