A history of cloud computing
Cloud computing has evolved through a number of phases which include grid and utility computing, application service provision (ASP), and Software as a Service (SaaS).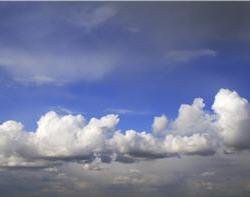 But the overarching concept of delivering computing resources through a global network is rooted in the sixties.
The idea of an "intergalactic computer network" was introduced in the sixties by J.C.R. Licklider, who was responsible for enabling the development of ARPANET (Advanced Research Projects Agency Network) in 1969.

Download this free guide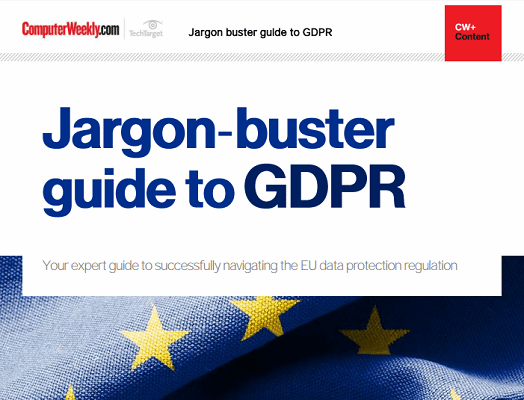 Jargon-buster guide to GDPR
The 10 most important things you need to know about GDPR, and a jargon-buster explanation for some of the key terminology.
By submitting your personal information, you agree that TechTarget and its partners may contact you regarding relevant content, products and special offers.
You also agree that your personal information may be transferred and processed in the United States, and that you have read and agree to the Terms of Use and the Privacy Policy.
His vision was for everyone on the globe to be interconnected and accessing programs and data at any site, from anywhere, explained Margaret Lewis, product marketing director at AMD. "It is a vision that sounds a lot like what we are calling cloud computing."
Other experts attribute the cloud concept to computer scientist John McCarthy who proposed the idea of computation being delivered as a public utility, similar to the service bureaus which date back to the sixties.
Since the sixties, cloud computing has developed along a number of lines, with Web 2.0 being the most recent evolution. However, since the internet only started to offer significant bandwidth in the nineties, cloud computing for the masses has been something of a late developer.
One of the first milestones in cloud computing history was the arrival of Salesforce.com in 1999, which pioneered the concept of delivering enterprise applications via a simple website. The services firm paved the way for both specialist and mainstream software firms to deliver applications over the internet.
The next development was Amazon Web Services in 2002, which provided a suite of cloud-based services including storage, computation and even human intelligence through the Amazon Mechanical Turk.
Then in 2006, Amazon launched its Elastic Compute cloud (EC2) as a commercial web service that allows small companies and individuals to rent computers on which to run their own computer applications.
"Amazon EC2/S3 was the first widely accessible cloud computing infrastructure service," said Jeremy Allaire, CEO of Brightcove, which provides its SaaS online video platform to UK TV stations and newspapers.
Another big milestone came in 2009, as Web 2.0 hit its stride, and Google and others started to offer browser-based enterprise applications, though services such as Google Apps.
"The most important contribution to cloud computing has been the emergence of "killer apps" from leading technology giants such as Microsoft and Google. When these companies deliver services in a way that is reliable and easy to consume, the knock-on effect to the industry as a whole is a wider general acceptance of online services," said Dan Germain, chief technology officer at IT service provider Cobweb Solutions.
Other key factors that have enabled cloud computing to evolve include the maturing of virtualisation technology, the development of universal high-speed bandwidth, and universal software interoperability standards, said UK cloud computing pioneer Jamie Turner.
Turner added, "As cloud computing extends its reach beyond a handful of early-adopter Google Docs users, we can only begin to imagine its scope and reach. Pretty much anything can be delivered from the cloud."
Following the cloud
"Many IT professionals recognise the benefits cloud computing offers in terms of increased storage, flexibility and cost reduction," said Songnian Zhou, chief executive officer of Platform Computing.
But he added that IT directors still have concerns about the security of their corporate data in the cloud. This means that it will be 2010 at the earliest before cloud adoption sees increased growth.
Julian Friedman, a specialist in emerging technologies, said that security and other concerns will soon be resolved.
"Considerations such as security, data privacy, network performance and economics are likely to lead to a mix of cloud computing centres both within the company firewall and outside of it."
He added that today's applications will naturally move towards a cloud model as they become more pervasively available through the web, require more data processing, and span the boundaries of multiple devices.
Experts seem to agree that cloud computing will ultimately transform today's computing landscape.
Andreas Asander, vice-principal of product management at virtualisation security specialist Clavister, said that once the security issues are resolved, cloud computing services "can enable an enterprise to expand its infrastructure, add capacity on demand, or outsource the whole infrastructure, resulting in greater flexibility, a wider choice of computing resources and significant cost savings."
It is clear that cloud computing can bring enormous benefits for IT users.
However, the bottom line for IT directors is that they will need to continue to manage their internal computing environments, whilst learning how to secure, manage and monitor the growing range of external resources residing in the cloud.
Read more on Cloud computing services