The Government Digital Service (GDS) launches Gov.uk website
Gov.uk is intended to become a single domain for online public services replacing hundreds of departmental sites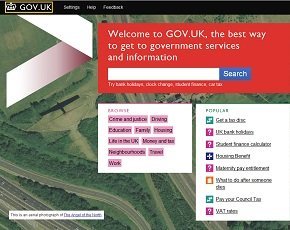 The Government Digital Service (GDS) has launched its Gov.uk website, intended to become a single domain for online public services to replace hundreds of departmental sites.

Download this free guide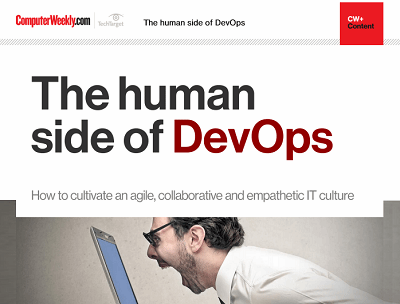 The human side of DevOps
DevOps practitioners often claim that taking care of the technology side of the continuous delivery equation is nothing compared to getting the people part of it right, as agile-inspired processes often require IT teams to adapt to very different ways of working. Download this guide to read best practices and real-world examples of organisations who have successfully addressed the human side of DevOps.
The move to Gov.uk is expected to create significant cost savings. According to a Parliamentary answer by Cabinet Office minister Francis Maude, Directgov's running costs were more than four times higher than that of Gov.uk, totaling £21.4m for 2011-2012. The move will cost taxpayers up to £70m less a year than the services it replaces, according to the Guardian.
The beta version of Gov.uk was launched early this year.
Mike Bracken, executive director for digital at the Government Digital Service (GDS), said: "It is the first major, full platform release from the GDS. This release heralds a new approach to digital delivery of public services in the UK and it is the start of a new approach to all things digital in central government."
In a report to Cabinet minister Francis Maude in October 2010, Martha Lane Fox recommended all government digital services should be under a single URL.
"The user should not have to navigate the departmental structure of government before finding the service or content they need. On the web, this implies the adoption of a single internet domain for central government," said Martha Lane Fox.
Gov.uk is the start of a new era
"From here on, the future is driven by user needs," said Mike Bracken. "We will migrate major departments onto the platform in the following months, with hundreds of agencies to follow over the next 18 months. More platform services will follow: Metrics, Identity and more API's are already in development. And our upcoming GDS will address the urgent need to redesign our mainstream transactions.
"So that's why Gov.uk is important. It is simpler, clearer and faster for users and has changed how government works internally."
Read more on Web development