Anti-piracy group FAST applauds government business guide to navigating UK IP law
The government has published a guide to UK intellectual property law for businesses, providing information on IP policies; procurement of goods and services; reporting IP crime; and auditing IP. The Federation Against Software Theft (FAST) said it welcomed the initiative.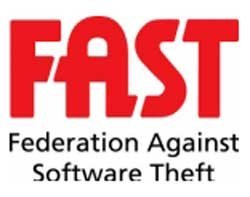 The UK government has published a guide to help businesses steer clear of infringing intellectual property laws.
The guide to intellectual property (IP) law provides detailed information on topics such as IP policies for business; procurement of goods and services; reporting IP crime; and auditing IP. It also provides resources such as slide presentations on IP crime.

Download this free guide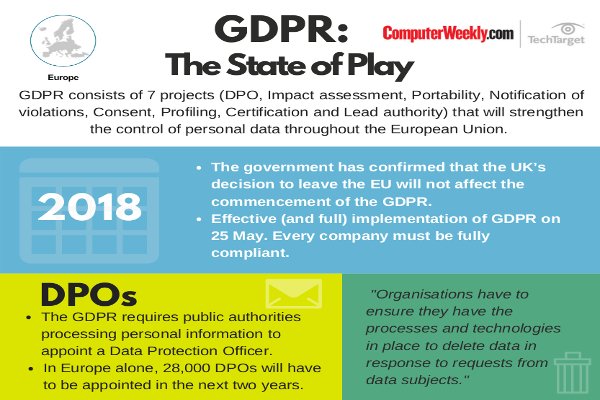 Infographic: GDPR - The State of Play
Get the latest information on how GDPR is going to affect your business and how to avoid any unwanted fines with this simple infographic.
By submitting your personal information, you agree that TechTarget and its partners may contact you regarding relevant content, products and special offers.
You also agree that your personal information may be transferred and processed in the United States, and that you have read and agree to the Terms of Use and the Privacy Policy.
The Federation Against Software Theft (FAST) said it welcomed the initiative.
The guide is available on the website of the Intellectual Property Office. It provides companies with advice on how they can make sure they and their employees are not using other people's intellectual property illegally.
Criminal IP offences can take place in the workplace in a variety of ways, including using unlicensed software on business computer systems and using company servers and equipment to make available infringing content to the internet with the knowledge of management.
Copyright, patent, trademark or design infringement could result in civil action or, in some cases of trademark and copyright infringement, criminal action against the offending individual or company.
Offenders are liable to a fine of up to £50,000 and/or a prison sentence of up to ten years.
Minister for intellectual property Judith Wilcox said the guide is an example of government, enforcement agencies and industry working together to raise awareness of the importance of managing intellectual property in the workplace.
"I would urge companies of all sizes to look at the guidance so they know how to protect their own IP and how to respect the IP of others. If they don't, they expose themselves to the risk of legal action and risk damaging their own reputation and brand," Wilcox said.
Julian Heathcote Hobbins, general counsel at FAST, said the organisation is delighted to have helped in the development of the guide.
"We see this as an important educational tool in the fight against software piracy and counterfeiting which can creep into the business environment," he said.
Heathcote Hobbins urged UK business leaders to find out if their business is being used to carry out infringing activities.
"If so, any legal risks should be met head on, dealing with the issue so that there is no exposure to yourself and your business," he said.
The Intellectual Property Office (IPO) is responsible for the national framework of intellectual property rights, comprising patents, designs, trademarks and copyright.
Read more on IT legislation and regulation