Legacy application modernization benefits revealed
Legacy application modernization can make COBOL reusable. Discover what modernizing legacy applications can do for you.
You need to buy an airline ticket. So you check the availability and fares online, book a ticket, and pay via your credit card. Ever wondered which technology processes and recognizes your online credit card transactions and makes this all so effortless? It is COBOL! Sixty to seventy percent of the world's business applications are written in the Common Business Oriented Language (COBOL). Roughly ninety percent of all financial transactions need COBOL to execute, whether it's ATM or online purchases. In India, COBOL is extensively used in leading verticals such as banking and financial services and transportation.
Being one of the oldest programming languages created, attempts have been made to phase out COBOL and replace it with newer languages like Java and .NET. Most new-age applications are written in Java and .NET; hence companies are forced to replace their existing systems. Many of the applications crucial to our daily lives, such as ATM transactions, online bill payments, etc., would not work without COBOL. Legacy application modernization can be critical even for several mainframe applications as they were written in COBOL and are still in use.
Why modernization?
Application modernization can enable developers the freedom to extend COBOL to the latest platforms using a variety of application development environments without rewriting the code. These platforms render development easier and are quicker and cheaper than rewriting the applications from scratch. Legacy application modernization implementations take about 15 months to execute. On an average, RoI can be realized within 18 months of the completion of the project.
According to our internal estimates, there are over 240 billion lines of COBOL code worldwide and that this installed base is growing by five billion lines per year. Considering the sheer volume of legacy applications running on COBOL, nobody would want to replace this language bearing in mind the investment that has gone into it. The large installed-base of COBOL coded apps also makes it expensive and a mammoth task to replace them.
Modernization of COBOL-based applications has helped several organizations to reduce costs by about eighty percent. Many global organizations have opted for such a model to innovate and stay agile.
Being an old language, there is a dearth of skilled personnel to support COBOL. Universities have stopped teaching this language and have replaced it with newer languages such as Java and .NET as new applications are written with Java code. But application modernization can make COBOL reusable. One should note that writing a COBOL application is simpler than writing a Java or .NET application as coding in COBOL is very close to writing in English language with minimal commands and syntax codes.
Driven by business needs
Legacy application modernization enables COBOL to be delivered on whichever deployment platform or framework makes most business sense. According to Gartner, the reliance of enterprises today is shifting from the programming languages used for development work to their business requirements. Given that the enterprises opt for the best language that can do the job, in future we may see resurgence of COBOL, the language that has supported business-critical applications for several years.
How to get started
For a successful rollout of legacy application modernization project, CIOs must watch out for a few issues. Before the project begins, it is advisable to copy the code and run and test it in an environment outside the mainframe. In the meantime, the business can continue as usual and the core applications can remain unchanged. The legacy application modernization project can be done piecemeal too. You may choose to modernize a component of the legacy application or the application in its entirety.
Lastly, cloud can play a vital role in legacy application modernization for COBOL. All the necessary testing throughout the project lifecycle can be carried out using cloud infrastructure to save time and costs.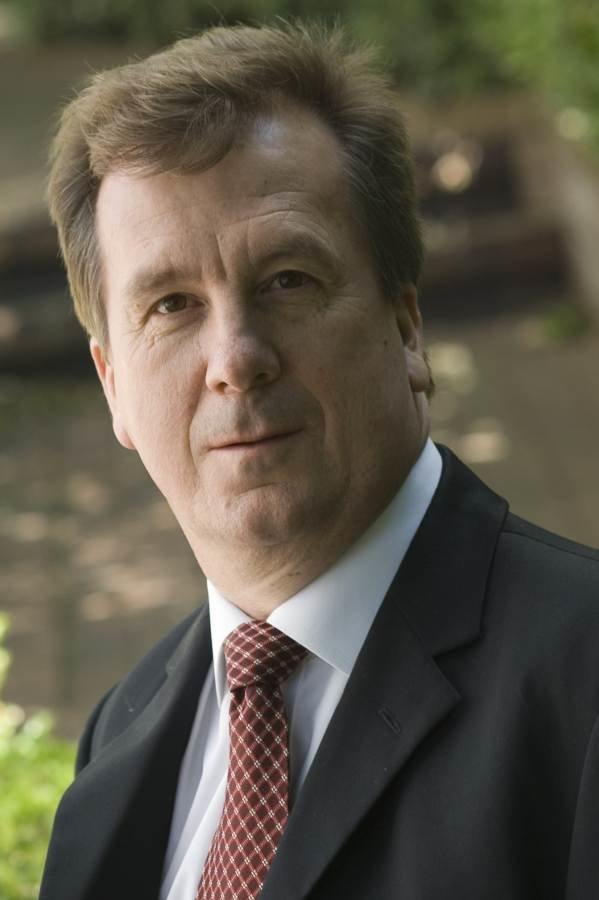 About the author : David Taylor is the president of Asia Pacific and Japan at Micro Focus. He has over 16 years of executive experience. Prior to joining Micro Focus in 2009, David served as managing director at Indigo Pacific. During his career, he held executive roles at companies including Saba, Integrated Research, NetIQ Inc, Azure Wireless, and Compuware.
---
(As told to Joyoti Mahanta)
---