NHS IT scheme to be scaled back
The Chancellor Alistair Darling and the Treasury are to scale back spending on the NHS's National Programme for IT.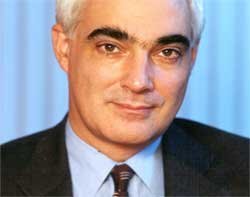 The chancellor Alistair Darling and the Treasury are to scale back spending on the NHS's National Programme for IT.
Although the BBC reports that the NPfIT "may be cancelled in Wednesday's pre-Budget report", the Treasury has said that only parts of the programme will be scaled back.

Download this free guide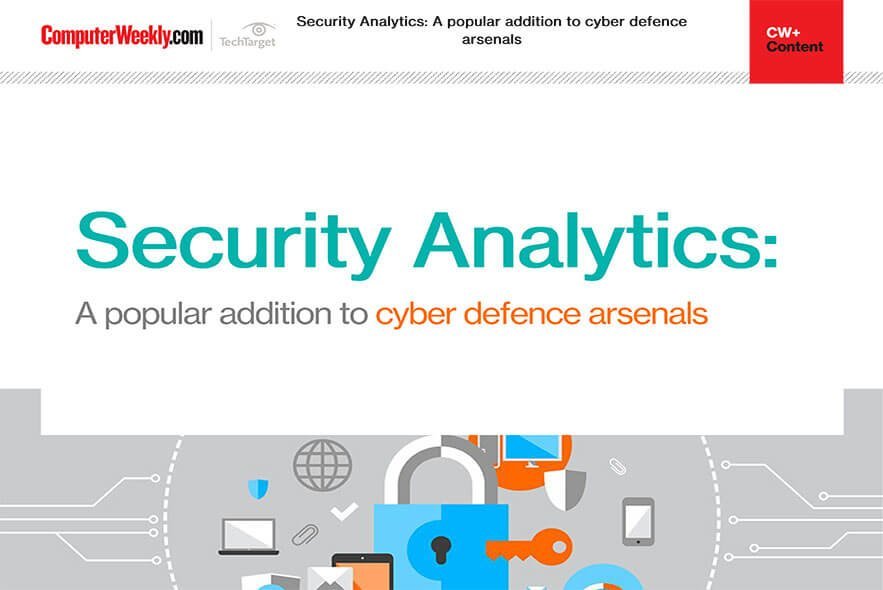 How to improve your cyber security with security analytics
Download this e-guide to read how many firms are looking to security analytics to keep abreast of the ever-evolving world of cyber threats. With traditional approaches to cyber security proving less effective against increasingly sophisticated and automated cyber-attacks, security analytics may well be your knight in shining armour.
Alistair Darling told the BBC yesterday that the NPfIT "isn't essential to the frontline" . This contradicts the previous position of health ministers and officials: that the national programme will help avoid unnecessary deaths by giving doctors information on allergies, drugs that can cause adverse reactions, and other important information at the point of care.
The e-prescriptions part of the NPfIT is aimed at cutting the number of deaths caused by errors in medications.
Darling said: "I'm not doing a spending review just now. But I do think it is necessary for me on Wednesday to indicate areas where we are going to cut spending, or where we're not going to spend as much as we were.
"For example, the NHS had a quite expensive IT system that, frankly, isn't essential to the frontline. It's something that I think we don't need to go ahead with just now. But I will be setting out a clear direction of travel because it's important that we do that."
The BBC's Andrew Marr put it to Darling that the NPfIT is important but "small beer". Darling said it was one example of how the government could save money.
Darling's announcement raises doubts about whether a significant part of the investment in the national programme so far - about £4bn - has been wasted.
Andrew Lansley, health spokesman for the Conservatives, said: "We have £7.5bn of central contracts which haven't worked We already know billions have been spent without delivery. We know that the opportunity cost to the NHS of the delays are measuring billions of pounds now. Frankly it is a disgrace."
It's unclear what will be cut from the programme. Tola Sargeant, an analyst at Techmarketview, said it is most likely to be the £7.5bn contracts with BT and CSC.
BT is due to supply NHS trusts in the capital with the "Cerner" Millennium electronic patient record system. CSC is contracted to supply the iSoft "Lorenzo" e-records system to trusts in England, outside of the south and London.
Sargeant said the local service provider contracts are worth almost £5bn to suppliers.
Some critics of the NPfIT say there is much scope to save money on the local service provider contracts. They say that each initial deployment under the NPfIT Care Records Service costs on average £8m - whereas this sum spent outside the NPfIT local service provider contracts would pay for a suite of clinical systems and hardware, plus support and development for about five years.
But the Government - this or the next - may face a legal confrontation with BT or CSC if it cancels their contracts. Suppliers have been noting the extra work they have carried out outside their contracts and may expect compensation for this in any dispute.
The Department of Health and NHS Connecting for Health have not yet settled their dispute with Fujitsu, which left the NPfIT last year.
NHS trusts will be disappointed if Darling cuts central funding for systems. This could leave them having, unexpectedly, to fund replacements from their own budgets.
Dr Grant Ingrams, IT spokesman for the British Medical Association, told BBC News 24 that if the central contracts are cancelled, the NHS and the government will still need to pay for essential IT tools.
"I don't think they can scrap it, "he said. "The other parties are talking about a different way of providing it. The important thing is that clinicians have the tools to provide patient care safely. The IT will in the long term improve efficiency and the effectiveness of healthcare and reduce errors and patient safety."
He added: "It is ridiculous for Alistair Darling to say that it isn't needed and it isn't front line. It is. It is an essential tool for doctors and other staff to be able to treat patients".
IT Projects Blog - remarkable how government finances can change its perception of the NPfIT
Read more on IT risk management