macrovector - Fotolia
GE Digital unveils Global Alliance Programme
General Electric offers alliance members expanded access to GE Digital tools, technologies and domain expertise
GE today announced its Digital Alliance Programme, designed to bring SIs, telecom service providers, ISVs and resellers under one big happy Industrial Internet of Things umbrella.
The new programme, which was announced at Mobile World Congress, builds on the partnerships that GE already has in place with the likes of Accenture, AT&T, Cisco, SoftBank and Vodafone. Participants will gain access to a range of digital tools, as well as GE's significant expertise from across its substantial ecosystem
Alliance members will be able to gain training and certification in Predix, GE's Platform as a Service for Industrial IoT.
"The program will also offer participants access to sales, marketing and technical resources from across GE Digital, as well as digital tools, training and enablement, online content and assets, Predix certification, developer sandboxes, joint deal registration and specific benefits based upon contribution level," Ge said in a statement. "This move brings Predix to the world's largest developer ecosystem, unlocking new applications for the Industrial Internet."
"With the launch of the GE Digital Alliance Program, we are providing these alliance members with expanded access to GE Digital tools, technologies and domain expertise," said Denzil Samuels, Head of Global Channels and Alliances, GE Digital. "The new alliance program is also designed to take us to the size and scale required to truly drive unprecedented growth, as well as certifying thousands of developers, implementers and consultants to give us the largest ecosystem of qualified technical capacity. We are excited to work closely with some of the most forward-thinking companies in technology to unlock unprecedented value for our customers."
GE is rapidly transforming itself into the world's largest digital industrial company. The Boston, Massachusetts-based company saw its digital portfolio yield more than $5bn in revenue in 2015, representing year-over-year growth of 22%. GE expects this figure to be somewhere in the region of $15bn by 2020. It's fair to say that the company is well poised to play a significant role in the Industrial Internet.
As part of the new Digital Alliance Programme, GE also unveiled a host of new collaborations with with the likes of Intel, Capgemini, TCS, Deloitte Digital, Infosys, Genpact, Softtek and Wipro Limited.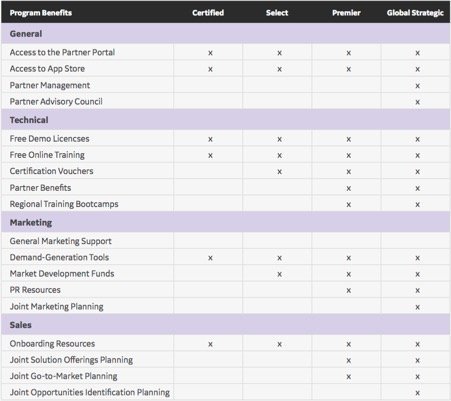 The programme has four tiers – Certified, Select, Premiere and Global Strategic, with varying levels of access and resources available to each.
Read more on Channel Partner Programmes