Exertis acquires Computers Unlimited
Thirty year old Computers Unlimited has started a fresh chapter as part of Exertis
Long standing distributor Computers Unlimited (CU) has been acquired by Exertis as its fellow channel player looks to add additional expertise to its operations.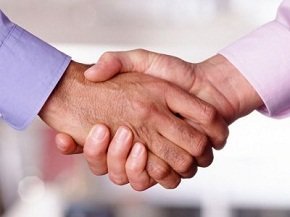 CU has been operating for three decades and carved its own niche by identifying early on the potential that was going to grow out of the digital home product category.
It also had a strong heritage in the Apple world being a distributor for the vendor back in the 1990s as well as extending an additional suite of products that would appeal to the creative professional.
That expertise, along with 200 staff working out of offices in London, Paris and Barcelona, is now going to be brought into the Exertis fold.
CU has relationships with 2,000 partners and has 70 plus vendors on the books including Adobe, Epson, Microsoft, Sonos and Western Digital and will continue to be run with its existing brand and will be "business as usual" after the acquisition.
Niall Ennis,group managing director, Exertis, said that it was keen to extend the reach of CU to the multiple retail channels it worked with in the Uk and France and it would also give it the chance to gain a wider European footprint.
"This acquisition also extends the Exertis footprint into the Spanish retail sector, where Computers Unlimited has a growing presence," he added "Likewise, we see significant opportunities to expand the reach of the brands currently working with Computers Unlimited into the Exertis operations in the Nordics and the Middle East."

James Sanson, chairman and CEO of Computers Unlimited, said that he was proud of the achievements made by the business in the last 30 years, "Over that time we've launched and built channels for more than 100 brands".
"The opportunity to combine Computers Unlimited's brand and channel building talents with Exertis' retail, logistics and geographic strengths is very compelling. I'm confident the new combined business can offer a fantastic proposition and strong growth for our current and future brands," he added.