Equinix talks to TelecityGroup in bid to widen UK footprint
Just weeks after opening its own data centre in Slough and talking up its plans for the channel Equinix has joined the race to pick up TelecityGroup
Data centre provider Equinix looks set to expand its footprint in the UK and across Europe after it emerged that the firm was in talks to pick up rival provider TelecityGroup.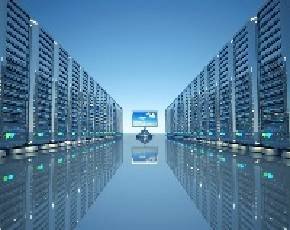 The talks between the two firms were disclosed by TelecityGroup, which made the preliminary discussions public, and Equinix has until the close of business on 4 June to make an offer or walk away from a deal.
That deadline could be extended but Equinix has already made it clear in a statement that it views the possible takeover as a good move that would bolster its ambitions in the UK.
The decision to make the potential £2.3bn takeover public comes at a time when TelecityGroup had been looking to complete a proposed merger with Dutch firm Interxion Holdings.
Although that potential tie-up was announced in February there was an option that in exceptional circumstances an alternative offer could be considered, which the Board at TelecityGroup has said applies to the move by Equinix.
"The Board of Equinix believes that this opportunity represents attractive shareholder value creation potential for Equinix, complementing and extending Equinix's geographic footprint in Europe and enabling increased network and cloud density to better serve customers. In the United Kingdom, the acquisition of TelecityGroup would add capacity in Central London and Docklands that would complement the focus of Equinix's current operations in Slough," Equinix stated.
There would also be additional locations across Europe, including Dublin, Helsinki, Istanbul, Milan, Stockholm and Warsaw.
Equinix opened its sixth data centre in London last month after cutting the ribbon on a $79m facility in Slough that is looking to attract City based companies that are looking for a secure colocation environment.

Equinix recently revealed that it wants to work more closely with channel partners and is developing a reseller programme to encourage more business with those looking to host solutions in its facilities.
Read more on Data Storage Hardware