Ingram Micro launches Cloud University in the UK
Ingram Micro has chosen to kick off its Cloud University in the UK before rolling it out across Europe
Ingram Micro is cutting the ribbon on its Cloud University after choosing to launch the programme in the UK first before it gets rolled out elsewhere in Europe.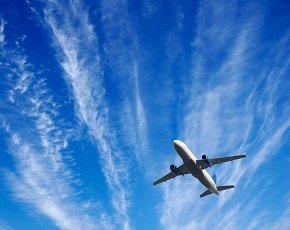 The distributor has a long track record of supporting resellers that want to start selling cloud services and solutions and recently held a cloud summit in Barcelona that outlined a range of options for partners looking to take advantage of changes in the market.
Among those initiatives was the Cloud Marketplace, a platform that provides resellers with choices of hosted applications, and the Cloud Elevate loyalty programme.
The latest addition is part of ongoing plans to keep increasing the assistance that the distributor can provide to partners keen to increase their activity in the cloud.
Cloud University
Ingram is holding four events to get the Cloud University ball rolling:
7 May 2015: Microsoft Cardinal Place – London
13 May 2015: Microsoft Technology Centre- Edinburgh
21 May 2015: Hilton St Georges Park – Birmingham
27 May 2015: Ingram Micro UK Office – Milton Keynes
"We will continue to expand and bring enablement programmes to support our partners as they transition away from their established businesses to the cloud," said Apay Obang-Oyway, general manager Northern Europe, Ingram Micro Cloud.
He added that it was kicking off the University with four free events across the country that would give it, along with key technology partners including Microsoft, with a chance to provide guidance to partners.
"The content will cover out current cloud strategy and the solutions are out there," said Obang-Oyway "It is important that the resellers get something out of the content."
The plan is to use the events as the first step in a process that will involve putting more content online and encouraging partners to use the University resources as part of their education efforts.