Samsung aims for better Q2 after weak start to the year
Samsung saw profits dip in the first quarter but remains optimistic that its next Galaxy product can turn its fortunes around
Samsung is talking up its prospects for the rest of this year even though it posted a drop in profits for the first quarter revealing that demand for its latest smartphone is looking encouraging.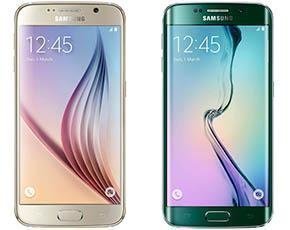 The firm is facing stiff competition in the smart phone world and saw net profits for the three months to March come in at 40% down on the same time a year earlier at 4.6 trillion won.
Revenues were also down by 12% to 47.12 trillion won but that was in line with estimates that had been released earlier this month as the firm prepared investors for the Q1 numbers.
Far from being down beat Samsung indicated that it expected its fortunes would improve in Q2 as it launched its Galaxy S6, which had already seen strong interest from customers.
In the first quarter most of the sales would have been expected to have come out of the firms mobile business but it was elsewhere in the chips operation and the display panels units that saw improvements in profits.
Samsung will only be too aware of the situation it finds itself in compared to its main competitor Apple, which also released results yesterday. The numbers from Apple was able to deliver a record breaking quarter thanks to sales of iPhones in China.
Apple sold 61.1m iPhones in the quarter, compared to 43.7m the year before with the strategy to introduce cheaper models to appeal to the Chinese market clearly one that is paying off.