ShoreTel backs Apple Watch
ShoreTel has become one of the vendors that it is in the vanguard of those offering apps that work on the recently released Apple Watch
Shoretel is the latest in a long line of companies to dip their toes into the wearables frontier with a new unified communications app for the Apple Watch.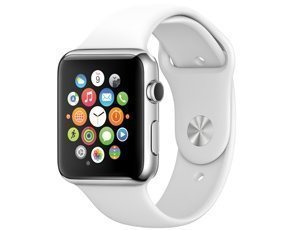 The jury is still out on just how much mileage the wearables hype will have in the enterprise, but ShoreTel believes that their app gives a tangible use case for workers on the go.
"Wearable technology is a fascinating frontier for the mobile professional.," said Pejman Roshan, vice president of product management at ShoreTel. "By extending ShoreTel Mobility to the wrist, accessing your enterprise UC system is literally as simple as checking the time. This is emblematic of our commitment to providing an unrivaled experience to our users."
The Mobility app allows users to carry out essential UC functions such as checking instant messages, accessing favorites, and joining meetings.
Meanwhile, Apple released its quarterly figures today, revealing a record breaking quarter. Boosted by the sale of iPhones in China, the Cupertino-based company pulled in $58bn of revenue with a net income $13.6bn, or $2.33 per share.
Apple sold 61.1m iPhones in the quarter, compared to 43.7m the year before. iPad sales continue to dwindle with the company managing to shift only 12.6m units. The Apple Watch was released after the quarter ended, so we will have to wait to see just how much traction the smartwatch can gain.