Lenovo courts rival resellers with One Channel enhancements
Lenovo has used the opportunity to integrate the System x range into its channel programme as a chance to tempt some rival selling resellers on board
Just a few months after closing the acquisition of the IBM x86 server business in the UK and Ireland Lenovo has enhanced its channel programme to make it easier for partners to access the full portfolio.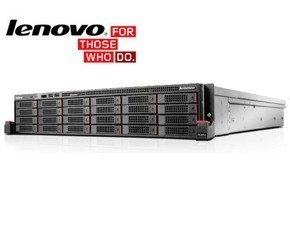 The vendor's One Channel 2015 programme now includes the fully integrated System x business, allowing gold and premium partners to earn incentives on both PC and enterprise business sales.
But the enhancements are not just designed to make life easier for existing partners and Lenovo is also using the roll out of the enhanced programme to attract some fresh talent into its reseller ranks.
The vendor is offering new partners, that are already certified to sell competitor products, a six month window to get involved with the programme without the need for qualification or certification.
At the end of the period they will automatically become certified partners, which could prove to be a carrot to attract some of those resellers that are currently not involved with Lenovo.
"The channel is at the heart of delivering our remarkable run of results across EMEA. Our partners, which represent 95% of our total business, have helped us to reach an all-time record PC share of 19.7% in EMEA. We not only offer partners the most complete portfolio of any vendor in the market today – from Smartphone to Tablets, PCs and Enterprise infrastructure offerings – but are committed to keep on growing together", said Vincent Fauquenot, vice president of products and channels, at Lenovo EMEA.
"As we enter a new phase of growth there is an even greater opportunity ahead for partners as we fully integrate the System x business into our channel model – an opportunity for shared success where partners are the critical factor in achieving our ambitions of 18% share of revenue in System x in EMEA and $5bn worldwide revenue," he added.
Lenovo has added the System x server line alongside its own Thinkserver range and is making it available to resellers via distribution and is using its Topseller