Norris backed letter adds to Labour woes
Computacenter boss Mike Norris is one of the signatures along with 100 plus other business leaders on a letter praising Tory business policies
It is only three days since the gun was officially fired on the general election campaign but already it feels as if this is a contest that will involve the IT industry more than previous battles.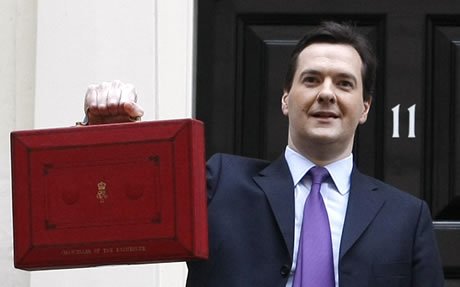 Last month saw IT mentioned prominently in the last Budget with the Chancellor George Osborne (pictured) pledging funds to get the UK ready for the Internet of Things as well as promising to improve broadband speeds.
At the end of last week the Labour Party issued a report that criticised the coalition's track record delivering its digital strategy and said that promises had not been met.
Now the industry itself has got involved in the campaign with some of those working in the channel putting their names to a letter from 100 business leaders that backed the Conservative cuts in corporation tax and some of the other policies over the last five years stating they had been good for business.
From the channel's point of view the most well known name on the list is that of Computacenter's head honcho Mike Norris but there was also support for policies that favoured businesses from Sir Charles Dunstone, chairman of Dixons Carphone and Talk Talk and Duncan Bannatyne the star of Dragon's Den.
The letter came at a difficult time for Labour with yesterday spent arguing over the cost of living with the Conservatives seizing on figures from the ONS indicating the economy was improving further.
It also adds to the perception that Ed Miliband the Labour leader and Ed Balls the shadow chancellor are not making any friends in the business community making it easier for the Conservatives to push their economic credentials.
Read more on Finance and Credit