Bit9+Carbon Black looks for UK channel growth
Endpoint protection specialist Bit9+Carbon Black is looking for more channel activity to come out of the UK
Endpoint protection specialist Bit9+carbon Black has set out ambitious plans to increase its share of the UK market and replicate the success it has had with the channel in the US over this side of the Atlantic.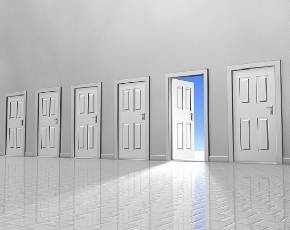 The firm has just reported growth in its software license sales of 275% and a 66% increase in its customer base and seen 300% plus improvements with channel sales, mainly as a result of its establish partner base in the US.
The UK is not a fresh market for Bit9 and it has been working through distribution partner Exclusive Networks since it was appointed in September 2013, but it has been largely reactive.
Roy Pickard, Bit9+Carbon Black EMEA channel manager, said that it would now be asking Exclusive to support its moves to be more active in the channel and bring on board resellers with security and consultancy skills.
"The partners [we would look to work with] would be capable of providing consultancy and services and we will deliberately look for partners that aren't going to operate in the same market so there is less competition in the market," he said.
"In the US they have been more proactive and there is an established channel. In the UK we didn't have direct touch and we will expand that and will get our distribution to help us build our channel," he said.
The firm recently launched a revised channel partner programme along with the target of expanding its European channel by 25% as it looks to grow not only the UK but in the Nordics, Benelux and the Middle East.
He added that the market for endpoint protection was growing as firms of all sizes struggled to get to grips with the impact of network access expanding with the growth in the number of mobile devices.
As well as Pickard joining the vendor recently to run the channel the firm also recruited David Flower as managing director for EMEA last year and over the course of 2015 more hires are expected as it increases headcount in the UK operation.