ConnectWise planning UK expansion
MSP software specialist ConnectWise is looking to recruit a sizeable staff to populate its London office and support its push in the UK and Europe
MSP tools provider ConnectWise is planning an ambitious recruitment drive to get its London office staffed up to provide partners and support its ambitions in the UK and Europe.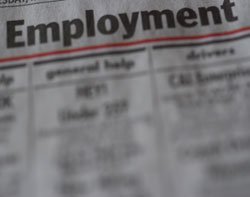 The firm announced plans to move into premises Liverpool Street area in the Capital at the end of last year after deciding to add some muscle to support channel partners that have been using its technology.
At the end of last month the firm also announced the appointment of Gregg Lalle, who has spent five years with the firm as well as some time at CA, Information Builders and WorldCom, as channel and international sales director.
Lalle has been covering EMEA and distribution before the move into his latest role and has been hitting the road this week with a series of seminars across the country to promote the firm and educate MSPs around its offering.
"We have 1,000 partners in the [UK and Europe] region and 12,000 globally and we are deepening our commitment," he added "In the next 18-24 months we are looking to staff up with 35 to 50 people."
"Those people will be in -re-sales roles, sales support, consultancy and post-sales and what we are doing will build upon past success," he added that it would be looking to bring bodies on board with the Spring opening of the office getting closer.
Lalle said that it would be a mistake just to view MSPs as a distinct group and he saw them more as a sub-set of IT solution providers and as a result the potential market for tools that appealed to resellers looking to get a better understanding of their customers.
As well as expanding its own head count Lalle added that it would also be looking to add to its channel relationships: "We want to build a strong community and we are seeing that community grow and we are a firm believer that a rising tide lifts all ships [and there will be more movement towards adopting the MSP model]."
Read more on Business Intelligence Tools and Services