EMC set for job cuts
EMC has become the latest major vendor to plan job cuts as it looks to get the business in line to meet 2015 ambitions
The week started with hints that IBM was going to be reducing staff as it looked to get the business back on track after 11 consecutive quarters of declining revenues and it has ended with EMC also indicating that it will be shedding employees.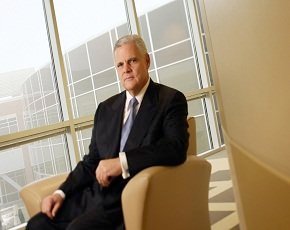 The storage giant talked of making a "reduction in force which will be substantially completed by the end of the first quarter of 2015" and revealed that it would be taking a charge of around $150m to cover the restructuring but did not detail how many positions would be cut.
The vendor delivered a 5% increase in revenues for Q4 to $7bn and net income increased by 12% to $1.15bn. Turnover from VMware, Pivotal and the vendor's information infrastructure operations all improved.
But what stood out was the efforts performance of the emerging storage division, which grew revenues in Q4 by 40% year-on-year and by 52% for the full fiscal year.
"Our strategy is working well despite a challenging and rapidly changing IT environment. The company stands at the forefront of our industry with a leading portfolio of solutions and services to help customers optimize their existing infrastructures and build new ones that take advantage of opportunities created by cloud, mobile, social and Big Data," said Joe Tucci, EMC's chairman and CEO (pictured).
Six growth areas
EMC has invested in six areas which it expects will eventually deliver $1bn revenue each
DSSD - rack scale flash storage architecture
XtremIO - flash storage
AirWatch - mobile device and security management
Nicira - software defined networking
Pivotal - PaaS layer Cloud Foundry
ViPR - Software defined storage
He added that the firm was expecting a growth in IT spending, which would be around 3%, in the year ahead as customers looked to spend on cloud, big data, mobile and security and it was investing in some of those areas.
"We are confident in 2015 because we have made made large strategic investments in six new business/product areas and we firmly believe each of these will exceed $1bn of revenue in future years," adding that they expected they would deliver $2bn in fiscal 2015.
The firm could have delivered better numbers but for the impact of currency fluctuations and the need to continue investing in areas where high growth is expected. Zane Rowe, EMC CFO, said that those conditions would continue and would be felt in 2015 results.
EMEA was up by 6% in Q4, which was described as a very good result "given the currency headwinds" that the firm was working into.
Read more on Storage Virtualisation Solutions and Services