HP revises ServiceOne with version 2.0
HP has launched the second incarnation of its ServiceNow programme with more cloud and datacentre support
Hewlett-Packard has unveiled some enhancements to its ServiceOne offering designed to make it easier for partners to sell cloud and data centre infrastructure services.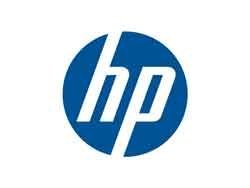 The vendor has also been putting some investment into the three-year old programme over the course of the year to introduce automated tools that will reduce the time that partners take to get quotes.
The latest incarnation, ServiceOne 2.0, which was debuted in the US earlier this month, has been designed to appeal to the 'New Style of IT, with more support for consumption-based pricing and services, which is largely settling around a hybrid cloud approach.
The main plank of the changes in ServiceOne 2.0 is the flexible capacity offering, which provides an on-premise private cloud experience combined with the flexible payment and capacity options, and data centre care, which provides personalised support and management of heterogeneous datacentres.
Around 2,600 partners have signed up to ServiceOne, selling a range of consulting and installation services and the changes to the programme are available globally now and the vendor also revealed that more features would be added to ServiceOne 2.0 over the course of 2015.
"HP ServiceOne has provided partners the richest, most inclusive portfolio and services program in the industry, and ServiceOne 2.0 builds on that foundation to create significant opportunities for partners," said David Twohy, vice president, global channel services, HP.
"ServiceOne 2.0 not only helps partners earn more in incremental margin dollars, it also expands relationships with customers and positions them as a trusted advisor," he added.