Ingram brings Office365 migration player SkyKick to the UK
Ingram Micro is extending its relationship with Office365 migration specialist SkyKick to the UK to bolster its cloud services
Ingram Micro has extended its cloud portfolio adding the option for resellers and managed service providers to help automate the migration of users over to Office 365.
The distributor has chosen to work with Seattle-based SkyKick and use its Migtration Suite as a way of making life easier for those channel players facing demands from customers for help taking advantage of Microsoft's hosted Office suite.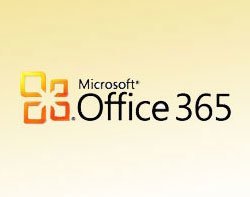 Over the past couple of years Ingram has taken the approach, through its involvement in the Channel Transformation Alliance, of providing tools that the channel could use to make building their own hosted portfolios an easier task.
Apay Obang-Oyway, general manager, Ingram Micro cloud, said that SkyKick fitted into that approach and would make it quicker and less risky for resellers to guide customers through the migration process.
"Migrating a customer from a hosted or on-premise environment to one that is cloud-based can be a major undertaking for channel partners for the simple reason that it takes time, expertise and resources," he said.
From a SkyKick perspective the involvement with Ingram Micro provides it with its first opportunity to enter the UK and start to build a presence in what is a fast growing market for Office 365.
"In just over half a year working with Ingram in the United States, the SkyKick Migration Suite has helped many partners accelerate their Office 365 deployments. We look forward to replicating this success with Ingram Micro Cloud in the UK," said Eric Jewett, vice president international at SkyKick.