Juniper boss walks after board disagreement
Juniper has been quick to unveil a fresh CEO after a clash over leadership caused it to part company with its current boss
Juniper has been forced to quickly shuffle its senior management after it parted company with its CEO citing conduct and leadership problems as the reason.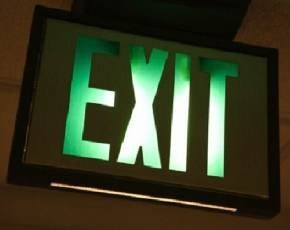 Shaygan Kheradpir had only been in the job from the start of the year but opted to step down from the networking firm following "a review by the board of directors of his leadership and his conduct in connection with a particular negotiation with a customer."
The statement added that perhaps unsurprisingly "The board and Kheradpir have different perspectives regarding these matters".
The firm has now placed Juniper veteran of 17 years Rami Rahim, who some had expected to get the job at the start of the year, as the man who will step into the CEO role moving from his position as vice president and general manager of development and innovation.
Rahim takes over a company that has been undergoing cost cutting and restructuring as part of an Integrated Operating Plan that had been launched in February and is under pressure from a couple of large investment groups to trim millions from the balance sheet.
"Rami is the right chief executive officer to lead Juniper," said Scott Kriens, chairman of the board, Juniper Networks. "He is a talented leader who brings deep instincts about the networking industry, and enormous support from our employees and our customers. Rami has succeeded at every challenge he's ever taken on at Juniper, and we couldn't be more excited about his ability to lead this company."
In response Rahim, who was employee number 32 when he first joined, said that it was an honour to lead the firm: "Juniper employees have truly risen to the challenge this year and that has enabled us to make incredible progress in 2014, including sharpening our focus on the highest-growth segments of the market, optimizing our organizational structure and improving cost management."
Earlier this summer in his first blog post as CEO Kheradpir had expressed some enthusiasm for the task ahead as the firm made more moves into a cloud driven world.
"What better time to be at Juniper Networks, an iconic company, to be part of creating the future that will unlock the network's full power? I believe Juniper's phenomenal assets – deep customer relationships, great technology, fantastically talented and passionate people – will solve the most pressing network challenges for our customers, and ultimately, society," he wroteback in August.
Read more on Network Infrastructure Solutions and Services