Syscap returning to channel heartlands
Channel finance specialist Syscap is close to relaunching its partner programme as it sets out ambitions to increase its channel activity
Syscap is setting out on a mission to re-engage with the channel as it looks to introduce changes to its partner programme and remind resellers that it is a source of finance.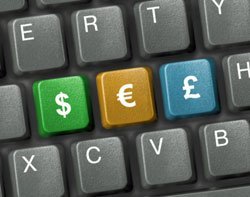 The finance specialist has always operated with the channel but over recent years has also built up a strong presence in the legal market as well as also selling its services into the public sector.
But with its 25th anniversary looming next year the firm is going back to its roots with the aim of "going back to its heartlands, which was the IT channel," according to Syscap head of direct sales and marketing Sean Read.
"We have the pedigree and the heritage providing finance to the IT channel," but Read added that its focus on the legal market could have given the wrong impression it was not still determined to work with resellers.
"We want to go back to our heartland and all of the economic indices are positive and now is a good time to restate our position in that space," he said.
As part of its efforts to increase channel business Syscap is readying the re-launch of its partner programme for a couple of weeks time and has also unveiled a fresh website and is ramping up its social media and marketing strategy.
"There will be a far greater play of our channel finance offering and we will be going back to a market we know and providing what people expect of us," added Read.
Credit has always been a challenging proposition in the channel but Read said that it had established it worked well when it created a chance for resellers to sell more to customers, rather than just waiting for the finance conversation to come up.
"We have created the demand and understanding of what finance can do," he added "So the reseller can go to market with finance as an integral part of the propostion."