Maintel extends managed services capabilities through acqusition
Maintel Holdings has splashed out £9.6m in cash for Proximity Communications
Telecoms and data managed services specialist Maintel Holdings has splashed out £9.6m in cash for Proximity Communications and its subsidiary Achilles Professional Services.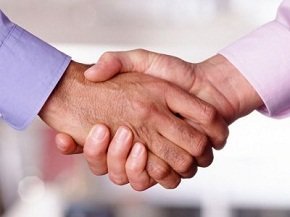 The deal is designed to provide Maintel with a wider revenue base and a chance to add skills, products and services and it has indicated that it will remain business as usual at Proximity and there will be no immediate changes to branding.
Proximity is a unified comms and managed services player that will provide more depth to Maintel's data, wireless and network security offerings and its CEO Darren Boyce will join the board of its new owner as a non-executive director.
"Proximity is a highly respected business and builds on Maintel's offering in a number of key areas. This is a core strategic investment for Maintel, bringing in new services and enhancing our existing capabilities, to create a new proposition that's important to our long term growth, and will be a direct benefit to our customers," said Eddie Buxton, Maintel CEO.
The tie-up produces a major powerhouse in the communications and managed services sector and follows on the heels of consolidation that has happened elsewhere in the MSP market.
Last week, managed print specialist Apogee picked up positive Digital Solutions (PDS) to extend its capabilities and geographic reach as it took steps to increase its operations in the MPS space.
"Maintel and Proximity both have strong reputations in the market and we are confident that combining our services will provide the Group with new and enhanced service offerings to our customers," added Buxton.