Tech Data wins distribution rights for Nexus 9
Tech Data has landed the rights to handle HTC's Nexus 9 tablet
HTC has appointed Tech Data as its exclusive UK distributor for the launch of the latest Nexus 9 tablet, which has been co-created with Google.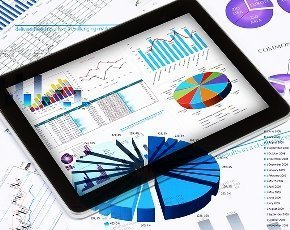 Tech Data won the contract amidst strong competition from other mobile distributors to drive and develop the tablet's market appeal across consumer and business sectors as well as supplying major national retailers.
Adam Gay, head of development, tablet and CE at Tech Data, said that the appointment as exclusive distributor for the Nexus 9 tablet was a strong endorsement of the company's approach.
"Tech Data is focused on driving growth with its supplier partners and customers. We see a major opportunity to develop the potential of the new Nexus 9 in both the consumer and B2B markets," said Gay.
"We have a strong strategic plan in the consumer market, which we are executing on successfully, and we have a very well-established position in the business market and with the enhanced apps performance and features of this exciting new tablet, we believe we can grow Nexus 9 sales in both sectors," he added.
As a result of BYOD and improved connectivity there has been growing demand for tablets in the corporate world with Dell claiming last week that it was now a standard workplace tool.
"With its established reputation and reach in the B2B sector, a growing presence in the consumer market and a focused and dedicated approach to tablet business development, Tech Data is the ideal distribution partner for the Nexus 9, designed by HTC," said Hervé Fontaine, European sales director.
Fontaine went on: "It can provide everything required – from overnight fulfillment for retailers to the value-added services and support for business partners – to help HTC achieve its ambitions in both of these markets."
Encased in a brushed aluminum frame connecting the 8.9-inch screen to a soft-grip back, the Nexus 9 will be the first to run Google's Android 5.0 Lollipop and has the latest Nvida Tegra K1 64-bit dual core processor and weighs just 436g.
The tablet comes in 16GB, 32GB and 32GB LTE models and will be available to order from Tech Data Mobile with immediate effect, with shipments of WiFi versions expected to commence in early November.