Channel movers and shakers
There has been plenty of movement of personnel in the channel with several firms making recruitment announcements
There has been plenty of movement in the channel with several firms making recruitment announcements as they bring on board talent that should help them meet ambitious growth targets.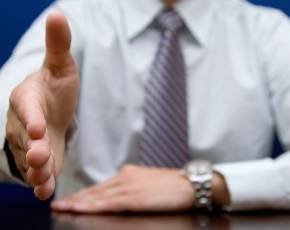 Nvidia has appointed Jaap Zuiderveld, who comes from a role leading the enterprise services business direct sales force at Colt, as its vice president of sales and marketing across Europe, Middle East and India. At the same time the firm has also appointed Xochilt Balzola-Widman as vice president of customer business in the region. She joins from Amazon, where she handled the Kindle across central Europe. Her role will be handling the consumer channel business focusing on the GeForce and Shield brands.
Security player Cryptzone has appointed Andy Jones, who has 25 years worth of experience at various venture capital and private equity-backed firms, as its CFO. His responsibilities will not only be overseeing financial growth but also directing global human resources.
In a bid to grow its cloud gaming business Supermicro UK has appointed Steve Tyson as head of cloud solutions for gaming and entertainment. With online gaming increasing in popularity Tyson will be charged with pushing the Supermicro Cloud Gaming Platform, which was released earlier this year. Service providers can take the product and get involved with the gaming ecosystem.
Managed UC services specialist Connect Managed Services has appointed David Summers and Simon Blagden as non-executive directors on its board. The two join as the firm continues to chart a course post-MBO after it was bought out in a deal led by CEO Alex Tupman in April. Summers has a background in the telco industry and Blagden also holds a non-executive chairman role at Fujitsu Telecoms Europe.
Customer contact specialist Sabio has appointed former Avaya UK and Ireland managing director Lee Shorten as a non-executive chairman. Since he left the vendor in 2011 he has been building up a portfolio of non-executive director and associate roles and should be able to provide Sabio with a sounding board as the firm looks to grow further.