SAP revises financial forecast as it continues cloud push
SAP releases Q3 results, showing strong growth in cloud sales, however, warns shareholders that patience will be required to see the profits
SAP has cut its full-year earnings forecast as the paradigm shift towards as-a-service continues.
The largest business-management software provider on the planet said that it expected operating profit to be somewhere in the region of €5.6bn - €5.8bn; this is down from earlier projections of €6bn.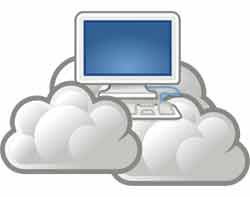 SAP claims that the revised figures are simply a by-product of its subscription-based products, which will take time to begin generating strong results. Indeed, the Q3 results released today showed a 41% rise (€278m) in cloud revenue. However, earnings are taking a hit in the near-term as the software vendor looks to accelerate sales of cloud-based tools.
Luka Mucic, chief financial officer of SAP, said: "Our order entry for new business in the cloud was more than one third of the software license revenue in the third quarter, up significantly from a year ago. With this powerful shift we are raising the cloud outlook again while adjusting the operating income range to reflect less upfront and more ratable revenue."
Third-quarter operating profit rose to €1.36bn, just shy of analyst's expectations. Despite the rise, shareholders didn't seem convinced with 'subscription-based delays' theory. Shares fell by 4.2% this afternoon, making it one of the worst performing companies in the DAX index.