VMware announces new European datacentre
VMware CEO reveals plans to launch new datacentre in Germany alleviating data sovereignty concerns
VMware today announced plans to introduce a new datacentre in Germany as it expands its vCloud Air ecosystem.
Speaking at VMworld 2014 in Barcelona, Pat Gelsinger announced the new addition, which will complement the existing UK datacentre currently servicing the European region. As well as the UK centre, the virtualisation giant has several in the United States and one in Japan.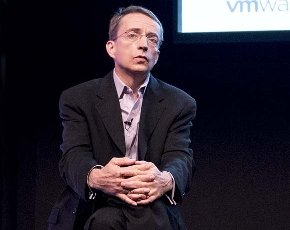 Data sovereignty concerns have intensified since the Snowden revelations, with European businesses demanding more control of where their data resides. While the data exodus has primarily been out of the United States, the UK has also faced strong criticism and so VMware's decision to setup camp in Germany seems politically motivated.
"Germany is our second largest market behind the UK," said Gelsinger. "It also has some of the most interesting and important privacy and governance laws, so given the size of the market and some of those regulatory expectations, it became a relatively straightforward decision to make it the location for our second datacentre in Europe."
The datacentre is expected to go live in Q1 2015.