HP splits into two
HP has split into two companies as it hives off its PC and printer operations away from its enterprise and software operations
It has been a couple of years since the prospect of Hewlett-Packard spinning off its PC and printer operations was a topic of conversation but it is now a reality after the vendor confirmed its split into two trading entities.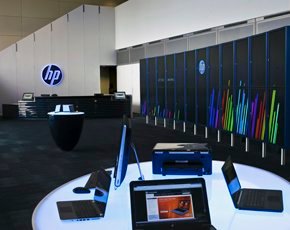 Reports from the US that broke over the weekend indicated that there is a growing expectation that HP could split its operations and spin off an operation that would run its PC and printer operations with enterprise hardware and software being handled by the other side of the business.
That was confirmed this morning with HP splitting into Hewlett-Packard Enterprise and HP Inc, which is the home of the PC and printers.
Meg Whitman will become president and CEO of Hewlett-Packard Enterprise and Dion Weisler, who has been heading the printing and personal systems group, is getting the same role at HP Inc, but will have Whitman as the chairman of the firm's board.
Back in 2011 the then CEO Leo Apotheker first raised the idea of splitting off the PC and printer operations as he wanted HP to get out of that business. He was fired not long after and for the first year of her time as his replacement Meg Whitman had to calm the channel and customers and talk up its commitment to that side of its operations.
The PC and printing operation delivers roughly half of HP's revenues and profits and has been enjoying decent business conditions as a result of ongoing corporate desktop refreshes.
The reason for the split, which will create two trading companies with revenues of $50bn, is designed to help give separate parts of the business the chance to be run differently.
Whitman is more than half way through a five year turnaround plan and has improved the fortunes of the vendor but faces competition from all sides and could see a plan to create an IBM like business, concentrating on enterprise hardware and software, as well as a separate operation that could take on the likes of Lenovo.
"Our work during the past three years has significantly strengthened our core businesses to the point where we can more aggressively go after the opportunities created by a rapidly changing market," said Whitman, "The decision to separate into two market-leading companies underscores
our commitment to the turnaround plan. It will provide each new company with the independence, focus, financial resources, and flexibility they need to adapt quickly to market and customer dynamics, while generating long-term value for shareholders."
"In short, by transitioning now from one HP to two new companies, created out of our successful turnaround efforts, we will be in an even better position to compete in the market, support our customers and partners, and deliver maximum value to our shareholders," she added.
The split is expected to be completed by the end of fiscal 2015 and HP's shareholders will hold shares in both companies.