ITS Technology Group snaps up Networks by Wireless assets
North West based infrastructure and managed services group ITS continues to expand through acquisition
North-West based Infrastructure and managed services player ITS Technology Group has made its second acquisition in the space of five months after snapping up the assets of Networks by Wireless.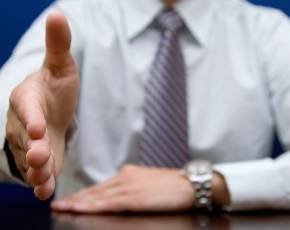 ITS picked up another wireless broadband supplier CityServe in June and thanks to the purchase of the Networks by Wireless assets it will double the size of the business and gain contracts with among others councils in Aberdeen, Vale of Glamorgan and Bedfordshire Police.
The deal for the South Yorkshire-based Networks by Wireless assets was undisclosed but it will mean the safeguarding of several jobs including some of the technical staff, although the name will now disappear under the ITS branding.
In the past year ITS has been bolstering its management team, landing major contracts and delivering growth and views the acquisitions as part of its overall expansion strategy.
"Networks by Wireless has built a significant footprint and acquired an impressive client portfolio over the last 15 years. This acquisition will not only enhance our value proposition by providing an even richer end-to-end solution across fixed and wireless broadband networks in both urban and hard to reach areas, but will also build on our managed services capabilities," said Roy Shelton, CEO of ITS Technology Group.
"It will also increase our network assets, for example, we now own the Digital Dales in Teesdale, County Durham which delivers wireless broadband to the area's hard to reach rural locations," he added.
Based in Runcorn, Cheshire ITS Technology Group also has offices in London, Glasgow, Nottingham and Redcar and recently took its first international steps opening an office in Vancouver, Canada.