Dell Solutions Summit: Channel delivering $20bn and growing
Michael Dell has praised the channel for its contribution to the business revealing it delivers $20bn and a third of the firm's global revenues
It has been seven years since Dell opted to rediscover its love of the channel and the indirect business is now worth $20bn and delivers a third of the vendor's revenues.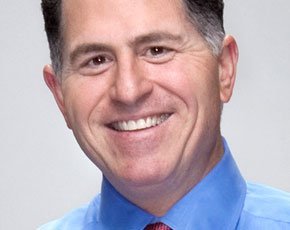 Globally the vendor now can boast a reseller base of 167,000 partners and had managed to get 4,255 of those to premier level by the mid way point through this year.
Speaking at the firm's Solutions Summit in Brussels the vendor's founder and CEO Michael Dell said that there was no upper limit on the level of business that could be done with partners and he expected it to grow beyond a third.
"The indirect business is a third of the business and we don't have an upper limit. we have some countries where we are 100% channel," he added that outside of the US there had always been more of an appetite for buying through the channel.
"Europe has always been more channel orientated than in the US," he added that some of the growth was coming from its relative late entry into being an indirect player, "We are catching up."
He also admitted that the growth in the channel revenues was already much larger than the firm had expected,"We are way ahead of any of the plans we had back in 2008 and 2009 and I don't have a lot of complaints."
"We now have a $20bn channel business and I don't think anyone would have believed that back in 2007 [when it started working with resellers]," he added.
Michael Dell also added that after some initial understandable scepticism from the channel about its decision to start going indirect it had gained the trust of partners.
"We have just been consistent, predictable with a channel programme that partners can understand," he added "We have the broadest set of solutions, particularly for the fastest growing SME market, as well as serving the largest companies as well."
One of the areas where he said there could be more developments was on the distribution front and Dell stated his belief that the vendor was still under distributed across EMEA.
He also revealed that as a result of going private it was now able to be more nimble and had speeded up its decision making processes, which had made it easier for some channel initiatives to receive investment.