SMEs remain confident with borrowing stable
Small and medium enterprises are in a positive frame of mind according to new research from BDRC Continental
BDRC Continental has published its latest quarterly SME Finance Monitor showing general stability in the use of external finance for the UK's (SMEs).
The report shows that while fewer SMEs are using the traditional forms of borrowing (overdraft, loans and credit cards) other forms of finance such as leasing have remained more stable at around 18%.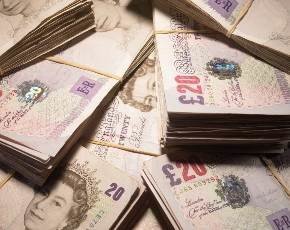 "SMEs continue to be in a more positive mood, with the economy now far less likely to be seen as a barrier to running their business," commented Shiona Davies, director at BDRC Continental. "Use of, and appetite for, external finance remains broadly stable, but we are seeing declining use of, and appetite for, 'traditional' core lending products like loans and overdrafts."
"Larger SMEs with 50-249 employees appear to be moving away from external finance, and are using leasing and HP more widely than loans or overdrafts," continued Davies. "This may be the start of a sea change in the way SMEs raise external finance."
The report also shows that eight out of 10 SMEs have been happy non-seekers of finance over the past year and only one in six reports a borrowing even occurring. Only 5% reported that they would have applied but for a barrier such as fear of refusal or the time and hassle of borrowing.
"However, although there has been speculation that newer forms of finance such as crowd-funding are becoming more popular, at present actual usage by small and medium enterprises is very low at 1%," said Davies.
Of those who did apply, 66% were successful in the past 18 months with renewals showing higher success rates than new requests. 96% loan/overdraft renewals were successful.
The proportion of SMEs reporting a profit for the previous 12 months trading has increased to 76% from 69% year-on-year and over a third held more than £5,000 in credit balances.
The BDRC report is the largest and most frequent study of its kind in the UK; research findings date back to the start of 2010 and are now based on more than 65,000 interviews with SMEs.