Qsan hires distribution professional as channel manager
Qsan brings 20-year storage veteran on board to handle UK channel
Storage manufacturer Qsan has hired CMS Distribution business development manager Simon Atkinson as its new UK and Ireland channel manager.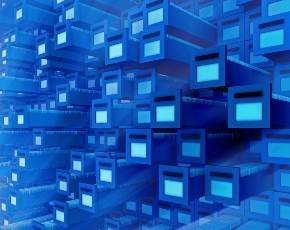 Atkinson's experience at the distributor makes him a great choice to manage the firm's channel relationships in the region, having more than five years' experience with Qsan arrays at CMS.
In his new role, Atkinson will be responsible for recruiting resellers, growing Qsan's channel in the UK and Ireland and supporting new and existing customers.
"Having worked closely with Qsan and its technology for years, this is a great step for me," said Atkinson. "I am excited to be able to help Qsan's channel grow across the UK and Ireland, and am confident that my experience and knowledge of the market and the technology will stand me and our customers in good stead."
Atkinson's 20 year career in the storage industry has built considerable expertise and he has a record of growing the market share in his chosen field.
"We have been working successfully with Simon for some time and are pleased to have him on board and part of team Qsan," commented Daniel Lin, sales director at Qsan.