Panasonic to bring new hybrid PBX to the channel
Resellers are invited to roadshow to see new PBX for SMBs in action
Panasonic will launch its new 'smart hybrid' SMB system to the channel at events in September and October.
The firm claims its KX-NS700 (successor to the KX-NCP and KX-TDE100 with the functions of the KX-NS1000) is a single package platform for business with many impressive features and simplified maintenance.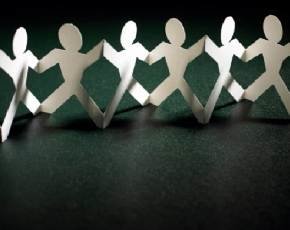 "The KX-NS700 is a Smart Hybrid PBX suitable for small to medium sized offices," explained Paul Burn, Head of Category Sales at distributor Nimans. "It provides various solutions with its built-in functions. The KX-NS700 has sufficient capacity for both legacy and IP ports, and an activation key or expansion cabinet can be used to easily expand the system according to customer needs."
"The KX-NS700 is also designed to be used in call centre environments," added Burn. "Its built-in applications support the basic needs of supervisors, such as Queue Announcement, Live Status Monitor, Activity Report, Automatic Conversation Recording, and NAS (Network Attached Storage)."
Various activation keys are pre-installed or come with a 60-day free trial, including multiple extensions on one number and simple call switching. Functions such as PBX and VM by web-based console are easy to program due to the built in web-server and programming can be performed remotely.
"The KX-NS700 has a built-in messaging system that provides voice mail to subscribers," concluded Burn. "The Unified Messaging system can also provide voice guidance to outside callers, either directing them to their desired destination or to the mailbox of a subscriber, where they can leave a voice message. All in all this is a very powerful package which will prove very popular with our Panasonic customer base."
Resellers will have the chance to attend roadshows on September 24th at Panasonic Solutions Centre in Bracknell, followed by October events in Birmingham and Dublin.