Apple shares close at record high as excitement builds
With iPhone 6 and iWatch on the horizon, investors are sensing opportunity as Apple shares close at a new record high
Apple shares closed at a record high on Tuesday as investors look forward to the launch of new products in coming months.
The technology giant closed at $100.53, up on its previous high of $100.30 back in 2012.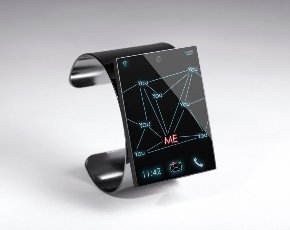 The news from Wall Street will go some way to silencing the critics, who have accused the company of resting on its laurels and not innovating since Steve Jobs passed away. While the return to peak is unquestionably an endorsement for CEO Tim Cook, the reality is that traders are gearing up for the range of products due to be launched very soon.
Chief of iTunes, Eddy Cue, has said that the 2014 product range is the best Apple has come up with in 25 years. Although there is never official confirmation, September has become synonymous with new smartphone releases and therefore the iPhone 6 is widely expected to be announced next month. Industry insiders are expecting a larger screen to rival the likes of the Samsung Galaxy range.
However, it is not the iterations of previous products that is getting investors excited, but rather the potential new products – specifically wearable tech.
Dubbed by observers as the iWatch, anticipation is growing as Apple gears up for its first foray into the luxury goods market. While the device was rumored to be released in October this year, a respected analyst has said that the complexity of the project could see the launch pushed back to 2015.
Speaking to 9to5mac.com, KGI Securities analyst Ming-Chi Kuo said:
"We reiterate our view that iWatch, as compared to existing products, and as Apple's (US) first attempt at a wearable device, represents a much higher level of difficulty for the company as regards component and system design, manufacturing and integration between hardware and software."
The analyst, who has a solid track record forecasting the details of Apple products, added: "While we are positive on iWatch and believe that the advantages of the design and business model behind it are difficult to copy, we think, given the aforementioned challenges, that the launch could be postponed to 2015."
Regardless of when the iWatch makes it to market, all eyes are now firmly on Apple to see if it can match expectations in the coming months.