Exertis Micro-P brings Dell storage opportunities to the channel
Distribution deal between Dell and Exertis Micro-P brings a range of storage propositions to market
Distribution firm Exertis Micro-P has announced an agreement with Dell to bring a Configure To Order service for Dell's MD3 Storage range to the channel.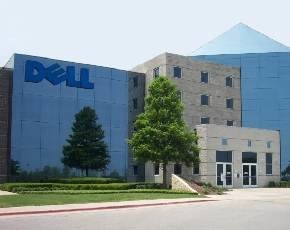 We're excited to partner with Dell to bring new storage propositions to the market," said Gareth Bray, servers and storage general manager. "Exertis Micro-P is committed to helping our partners reduce their time to market and expand their portfolio. The Configure To Order service is just the first of many new initiatives we'll be announcing over the coming months that will serve to benefit our partners and their customers."
The deal will make it easier for resellers to close storage deals quickly whilst expanding their portfolio. The service also ensures that Exertis Micro-P can create bespoke designs within 24 hours, avoiding factory lead times.
The firm is able to rapidly respond to orders from its partners for the most popular configurations by stocking the necessary components, while additional configuration orders – including RAID builds - will be between 48 – 72 hours and warranty upgrades are also available.
"We continue to expand our route to market for channel partners by offering configure to order on our Powervault MD3 storage products through distribution," said Colm Greene, regional sales manager distribution UK&I, Dell. "Distribution is a core part of our omni-channel strategy – providing partners with choice of how to do business with us."
In addition Exertis Micro-P's Pre-Sales function helps partners by assisting with customer engagement and its White Label Installation Service is able to provide resellers with the skills and experience needed to ensure a successful onsite deployment.