Consortium makes 'preliminary approach' to buy Daisy
Daisy confirms that it has been approached by a consortium interested in a cash buy out
Daisy Group has confirmed this morning that a consortium of investors has made a 'preliminary approach' to buy the company out.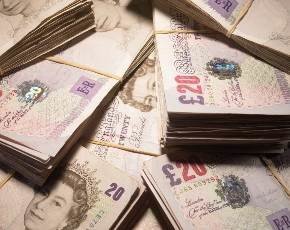 The consortium comprises of Toscafund Asset Management, Penta Capital and Daisy's own chief executive, Matthew Riley. According to the response statement issued today, Toscafund and Riley own 51.5% interest in the company (28.5% and 23% respectively).
Daisy said that the approach was for 190 pence per share and was received July 27. An independent committee of the board has convened to explore the approach. Under the UK takeover code, the consortium must make a firm offer by September 10 or walk away from the deal.
In a response to the statement made by Daisy, the consortium emphasised that the possible cash offer was very much at an initial stage, stating: "There is no certainty that any offer will be made nor of the level of consideration which might be attached to any such offer."
Despite a series of tactical acquisitions during the course of the fiscal year, Daisy's financials were disappointing. The voice and data provider is suffering as demand for its bread and butter services slows.
While Daisy has been taking what appear to be strategically sound countermeasures to point the business in the right direction, it seems that the consortium believe more could be done under private ownership.
Meanwhile, Daisy Wholesale has announced today that it will be doubling its number of Hosted Voice Exchange (HVX) training courses in response to the channel's escalating demand.
Graham Harris, product director for cloud at Daisy Wholesale, said: "By increasing our educational efforts, we are making it as easy as possible for our resellers to grasp our hosted voice solution, arming them with all the tools they need to successfully deploy it to their customer base."