Increased revenue offsets higher operating costs for Rackspace
Despite mounting pressure in the cloud storage market, Rackspace holds steady after releasing results for second quarter
Rackspace has fared better than analysts expected after reporting increased revenue in its second fiscal quarter results.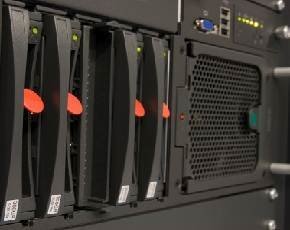 The San Antonio-based company's revenue increased 17% to $441.1m (£263m), noticeably above its projection of $434m to $440m.
Chief executive Graham Weston said: "We added thousands of new customers, including one of our largest ever, and we saw solid growth from existing customers like Under Armour, SunPower and Alex and Ani."
"We generated a company record $20m in incremental revenue in the quarter and revenue per server was an all-time high," he added.
The IT hosting company reported profits of $22.5m, up a fraction on $22.4m in the previous year. However, it was not all good news - the increase in revenue was offset by total operating costs and expenses which increased 20%. Per-share, earnings were flat at 16 cents, in line with market expectations.
Rackspace, which leases cloud storage space to companies, has found itself under increasing pressure as the likes of Amazon, Google and Microsoft enter an all-out price war.
In May, the company said that it had been approached by multiple parties interested in acquisition or partnership. Rackspace confirmed that it had hired Morgan Stanley to advise on possible proceedings but has said little to nothing else since.
Looking ahead to the third quarter, Rackspace forecast net revenue of $454m to $461m.
Read more on Storage-as-a-Service