Quantum acquires Symform's cloud services platform
Storage specialist Quantum acquires Symform's patented p2p storage platform and development team
Storage specialist Quantum has announced the acquisition of Symform's lauded p2p cloud storage platform.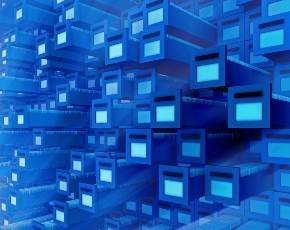 The solution, which is based on a patented distributed computing model, has caused ripples in the cloud storage industry by offering services at a significantly lower cost than that of rivals.
Quantum hopes that the acquisition of the fledgling player will allow it to expand its own cloud software capabilities and service offerings in scale-out storage and data protection.
In a statement, Quantum said that it had also taken on Symform's development team, including CTO and co-founder Bassam Tabbara. Quantum vowed that the acquisition would only serve to enhance the current service.
On the p2p storage provider's homepage, a message was posted to customers saying: "Quantum is committed to maintaining the Symform service, so you can continue to protect your data just as you've always done. Over time, Quantum intends to enhance the service with new features and options, drawing on both the Symform team's expertise and Quantum's 30+ years of experience helping customers meet their most demanding data storage needs in physical, virtual and cloud environments."
Quantum says that it does not anticipate the Synform transaction having an impact on non-GAAP annual financial guidance for the current fiscal year.