Reseller demand fuels data centre growth
An increased use of data centres by the channel, along with enterprises and government has produced strong growth in the market
Demand from resellers for data centre space has helped fuel a significant increase in the market in the first half of the year with those developers that invested in facilities benefitting from that decision.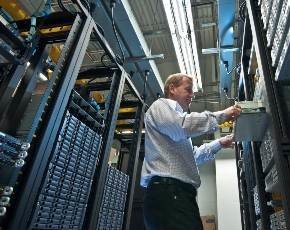 Research from GVA Connect, the data centre division of property player GVA, has revealed that the demand for space doubled year-on-year in the first half of 2014 helped by the channel along with enterprises and government wanting to find suitable homes for their information.
The response from GVA Connect was to applaud the decisions made by those in the data centre industry that had invested in infrastructure. "Our research shows the continued growth in take up of both co-location and wholesale data centre space by end users which is rewarding those commitments by operators to expand existing sites as well as developing new sites," said its director Charles Carden.
In the first half of 2014 take-up increased by 14% compared to 2013 but the volume of user transactions doubled, with London and the South East continuing to be the main areas for data centre growth.
GVA Connect is predicting that the West Thurrock area, close to the M25 and major routes into London, is set to become a major data centre location.
The data centre specialist revealed that it expects the current market conditions to run through to the end of the year and for more data centres to be developed from the end of 2014.